Raising The Bar – Products at the Liquor Store Near Me
Stock Up From Our Wide Selection at the Liquor Store Near Me
Have you recently search liquor store near me? Are you having an event or just need to restock your favorite beverages?  Raising The Bar Liquors is the answer to search query – liquor store near me! Raising the Bar carries a wide variety of products for our patrons to enjoy.  We also provide Kegs upon request.  Below are some of the featured products you will find at Raising the Bar Liquors. We had a hard time choosing and we get in new products regularly.  If you have a question about our selection or don't see what you are looking for, our friendly staff can help! 
If you are looking for something special, just fill out our form and we will be happy to locate and procure the beverage you are looking for if we do not carry it in our store.  We are happy to have you as a patron and look forward to providing you with the best beverages and service possible.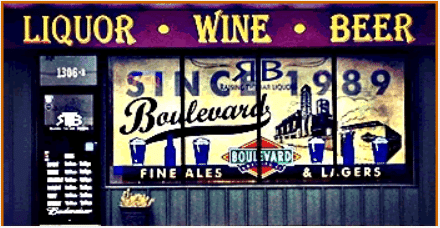 Need a Keg?  We've Got You Covered!
If your Beer of Choice comes in a Keg, We've got  you covered! Raising The Bar Liquors offers Kegs upon request!
Our standard turn around time is 2 days. Contact us us for Pricing (We charge a $30 deposit for the keg, or you can bring back the empty for an even swap).
Craft Beer Selection at the Liquor Store Near Me
Whiskey Selection
Buffalo Trace: Kentucky Straight Bourbon Whiskey distilled, aged and bottled from the finest corn, rye and barley malt. The taste is rich, complex and features a hint of vanilla, candied fruit and toffee. 
Four Roses: Sophisticated whiskey with a contemporary flair. Four Roses is a smooth and mellow Bourbon with unique aromas. Great on the rocks or with a splash. 80 proof. 40% alcohol/volume.
Jefferson's *Limited Supply: Jefferson's is made in very small batches. A Combination of four different whiskeys of varied ages and married together. Complex and balanced for the connoisseur, yet approachable for those just beginning to navigate the bourbon market.