I absolutely love my grandmother's turkey recipe, which is a wonderful family tradition, during the holidays.  Of course my favorite tradition, like many people I am sure, is holiday dinners with family and friends.  My sisters and our families have dinner at my mom's house for every holiday and in my family that means 36 people!  Because there are so many of us, dinner gatherings for my family are nothing short of an event and usually a very epic event at that.  Equally important to being with family, laughing and having fun, is the delicious food we eat and the holiday drinks that we make together.  We have a long history of cherished recipes that have been passed down from one generation to the next.
This year at Christmas dinner my mom decided to make lasagna, which I love, instead of my grandmother's turkey recipe.  As usual, we all ate till were couldn't move and then, my mom made the announcement that my sisters and I have been waiting for. In light of our growing family, she is finally going to release the reigns of having all holiday dinners at her house to me and my sisters. You have to understand that I love to cook so my excitement was over the top!  Besides, it's my mom's turn to relax and let us do the work!
Passing Down the Reigns on Family Tradition
My wheels were turning as I thought to myself about the upcoming holiday dinners.  Although Easter is just a few short months away I don't want to wait  to have our next big family dinner.   As a matter of fact, I don't even want to wait a month!  In light of this changing of the guard, I decided right then to invite everyone over for a New Year's Feast! Yes, that's right a new year's feast using my Grandmother's turkey recipe with a twist.
I know, why would I mess with a perfectly good recipe that is tried and truly delicious?  For me, it's the opportunity to add to the tradition that has been passed down through the generations.  Don't worry though, this recipe is going to knock your socks off!  Rum Turkey!  Sweet, succulent and delicious is the story that will be passed down to the next generation for my version of grandmas recipe.  Instead of traditional, I am going for a twist on my grandmothers' recipe and some of the best home cook chefs around to make Rum Turkey.
Choosing The Right Rum for Your Turkey Recipe
The first and in my opinion, the most important, thing to do is to pick the right rum. There are several varieties of rum, all with very different flavor palates. The different types of Rum include white, spiced, gold and dark. While all rum is delicious, I decided to use a dark rum that was distilled with molasses to bring in a sweet rich flavor to add to the glaze for the turkey. I narrowed my choices down to 4 that I thought looked interesting and picked the winner by drawing the name from a cup. Yes, very scientific and creative!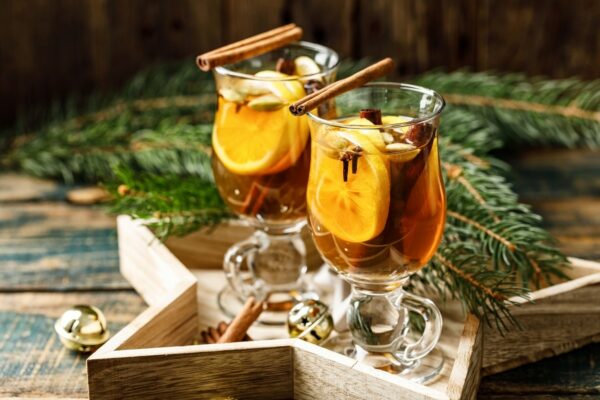 Grog Recipe
While you are preparing dinner, try a delicious hot Grog!  It will warm you to your toes!
2 ounces of dark rum
1/2 ounce of lime juice (fresh is best)
1 teaspoon of brown sugar
4 ounces of hot water
1 orange slice
1 cinnamon stick
Rum Turkey Recipe Ingredients
Turkey
1 (22 pound) turkey
1 cup of butter
½ cup of fresh-squeezed orange juice
½ cup of diced carrots
½ cup of diced celery
1 cup of diced sweet onion
½ cup dried cranberries
1 tablespoon of chopped thyme
½ teaspoon of black pepper
2 ½ tablespoons of sea salt
4 sprigs of sage
3 sprigs of thyme
1 cup brown sugar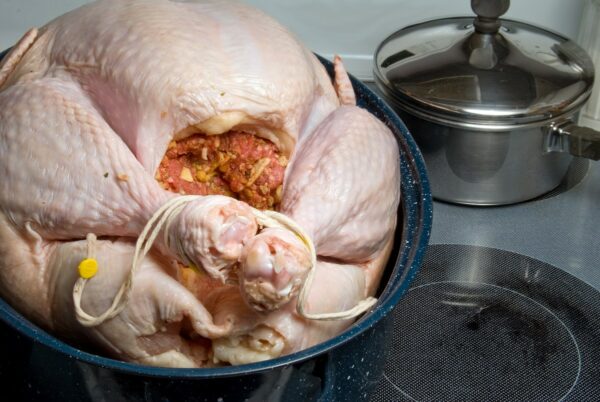 Rum Glaze
½ cup butter
1 cup brown sugar
½ teaspoon ground cinnamon
¼ teaspoon ground nutmeg
½ teaspoon sea salt
¼ teaspoon black pepper
1 cup of dark rum
Rum Turkey Recipe For the Win!
Preparing the Bird
Preheat the oven to 350 degrees
Thoroughly clean the turkey with cold water, remove and discard the neck and giblets. Pat the turkey dry to remove any excess water and place it on a rack inside of a roasting pan.
Next, in a small mixing bowl, stir together the orange juice, and 1 tablespoon of sea salt.
In order to add the citrus flavor to the turkey, inject each turkey breast with half of the mixture (1/4th cup). Let the turkey sit at room temperature for approximately 1 hour to allow the juice to soak in.
Cooking the Turkey
After the turkey has had time to soak in the injected flavors, its time to get your bird ready for the oven.
To ensure that the bird is seasoned inside and out, sprinkle 1 ½ teaspoons of sea salt and ½ teaspoon of black pepper into the cavity of the turkey.
In a medium sized mixing bowl combine ½ cup of softened butter with 1 cup of brown sugar.
Rub half of the butter and sugar mixture under the skin of the turkey breast, then rub the other half of the mixture on the outside of the entire turkey.
Combine the carrots, celery, onion, cranberries, thyme in a medium sized mixing bowl and stir until mixed well and stuff inside of the turkey.  Any excess mixture can be placed around the turkey in the roasting pan and tie the legs of the turkey together with twine.
Place the sprigs of Thyme and Sage on the turkey breast and legs and cover it with foil.
Put the turkey to roast in the preheated oven (The cooking time will be approximately 4 ½ hours or roughly 12 to 13 min per pound).
In a saucepan combine ½ cup of butter, 1 cup of brown sugar, cinnamon, nutmeg, dark rum, salt, and pepper. Bring the ingredients to a boil and then turn the heat down to a simmer until the consistency is thickened like syrup. This should take about 8 to 10 minutes. Be sure to stir the glaze often so that it does not scorch. Baste the turkey every 30 minutes with the Rum Glaze.
To make sure your turkey is completely done, place a thermometer in the fattest part of the turkey leg and when it is 155 degrees, take the turkey out of the oven so it can rest.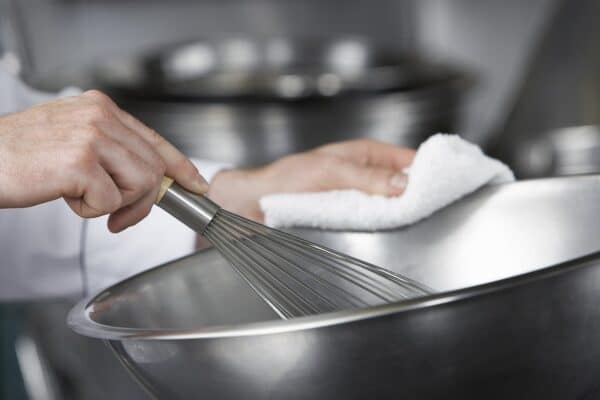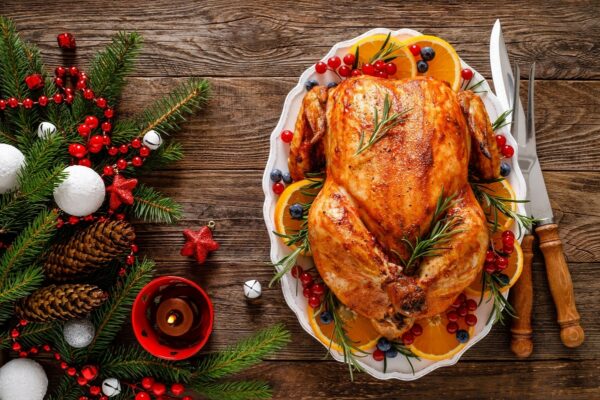 New Year's Eve is fast approaching and I am so grateful for my family and friends, and the opportunity to host them at my home. Food brings people together and, in my opinion, there is no better celebrate than over a home-cooked meal. Whether you stick to your mom or grandmas tried and true recipes or branch out on your own to bring new spice to the kitchen, remember that the best celebrations are those that bring the people you care about together!
For recipes on some great Holiday cocktails check out our blog. Then come on by Raising The Bar Liquors located in Lees Summit to find your favorite wine, spirits and craft beers!
Happy New Year and Cheers to Everyone!