Some may say Christmas is the best time of year, but with a chilled glass of rose and the sun shining down, it is hard to beat the spring and summer months. Especially when you have your favorite bottle of wine nearby, nothing beats a warm and sunny day with friends and family. But, which seasonal wine is the best for the hot months? Raising the Bar Liquors gives our top 12 seasonal wines to try this spring and summer below.
Top 11 Seasonal Wines to Try and Why
From sparkling whites to tasty reds, there is a bottle of wine on this list that everyone can enjoy. 
Best White Wines to Try This Spring and Summer
Instead of sticking with your go-to bottle of white wine this year, why not try something different? As the weather warms, you may be craving a crisp, refreshing glass of Pinot Grigio or Sauvignon Blanc. But, which seasonal wine should you try?
Sister's Ridge Sauvignon Blanc 2018
A North Canterbury Sauvignon Blanc from New Zealand is vibrant and generous like the people they are made for and the seasons they are enjoyed in. The Sister's Ridge Sauvignon Blanc is lively with flavors that take you right to the tropics, making it the perfect summer, seasonal wine. Refreshing to drink but with a crisp finish, enjoy the peach, passion fruit, and grapefruit flavors when sipping on the Sister's Ridge Sauvignon Blanc 2018.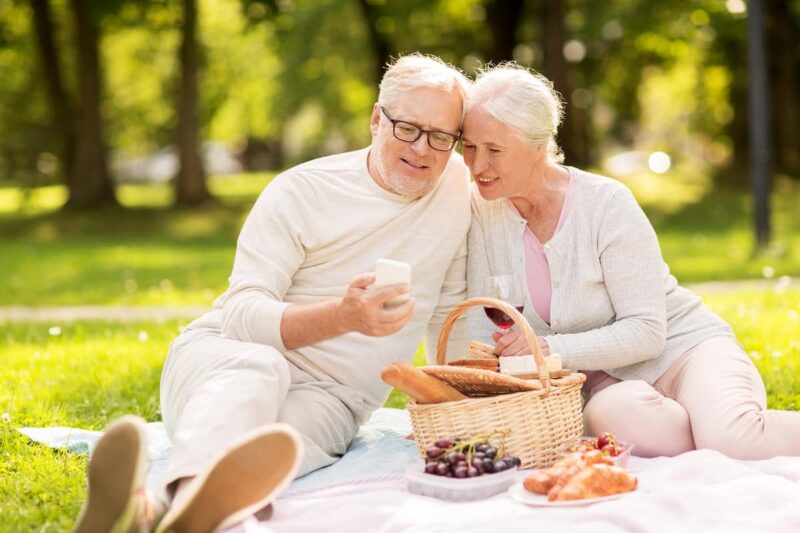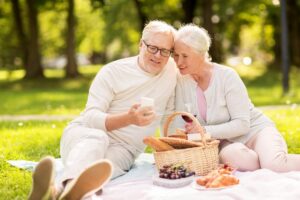 Ferrari Carano Fume Blanc Vintage Select (Sonoma County)  2017
Another favorite Sauvignon Blanc is the Ferrari Carano Fume. The Fume Blanc pairs beautifully with fresh seafood and chicken dishes because of its crispness and sweet aromas. This Sauvignon Blanc carries an abundance of flavors and aromas including pink grapefruit, lemongrass, lychee, peach, pear, honeydew melon, orange blossom, pineapple, and guava.
Hass Select Chardonnay 2017 
The difference between an oaked and an unoaked Chardonnay is the aging process. An oaked Chardonnay is aged in an oak barrel, while an unoaked Chardonnay is aged in a steel barrel. 
The Hess brand of wines is from Monterey County, CA, and has been family owned since 1978. This Chardonnay bursts with flavors of tropical pineapple and kiwi, citrus, a light touch of oak, and well-balanced acidity.  
AERENA by Blackbirds Vineyards Chardonnay 2017
Developed from Sonoma County, California, the AERENA Chardonnay offers aromas, flavors, and notes of peach, lemon, cantaloupe, and toasted almonds. Dense and rich, but with bright, fresh acidity, this Chardonnay is refreshing and unique. Try this well-balanced seasonal wine today! 
Parducci Pinot Gris 
Pinot Grigio (Pinot Gris) pairs amazingly with goat cheese, vegetables and dip, seafood, and light pasta dishes, making it a go-to vino for summer meals and snacks. 
Founded in 1932, Parducci Wine Cellars has been crafting elegant wines for more than 85 years.  As the longest-running winery in Mendocino, County, Parducci is a cornerstone of California winemaking.  This Pinot Gris was crafted using the best small lots of premium grapes to create a wine of delightful, bright character and lively flavors.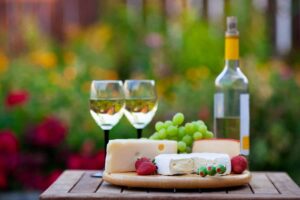 A to Z Pinot Grigio     
The 2015 A to Z Pinot Grigio is a summer classic. When you're sipping on a glass of the A to Z, you will taste rich aromas of peach, lime, and kiwi along with spicier flavors of cinnamon, ginger, basil, and orange zest. 
The palette of the A to Z is filled with dense fruit flavors you're sure to enjoy on a sunny day. 
Voga Moscato –  Best seller
All great Moscato comes from Northern Italy and VOGA Moscato is no exception. Aromas and flavors of spiced peach, golden raisin, and honeysuckle. Vibrant, spritz, fruity sweet medium body with an interesting, medium-length green apple relish, white nut, and chalk finish with no oak. 
Chateau Ste Michelle Riesling
Right from Columbia Valley, Washington this elegant and light-bodied Riesling is a go-to in the warm seasons. This Riesling is affordable, versatile, with delicious flavors of white peach, apricot, pear, and apricot. 
Best Sparkling
Seasonal Wine
To Try This Spring and Summer 
Freixenet Cordon Negro Brut
A crowd-favorite, Freixenet Cordon Negro Brut is crisp and clean. When choosing a Spring and Summer seasonal wine, medium-bodied champagne with apple, pear, and bright citrus flavors is the way to go. 
Paired with your favorite summer salad, this seasonal wine is perfect and refreshing for the hot weather.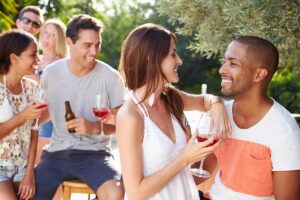 Italia Roscato Sparkling Sweet Red
Sparkling wine does not have to be white. Give this delicious sweet red champagne a try at your next dinner party or get together. The Italia Roscato Sparkling Sweet Red is sourced from Lombardy, Italy, and is the perfect amount of sweet and bubbly. Food-friendly and irresistible, treat your guests to the Italia Roscato Sparkling Sweet Red, and they will thank you forever. 
La Marca Prosecco
From Veneto, Italy, the La Marca Prosecco is a fresh, sparkling wine with a vibrant bouquet of apple, white peach, and honeysuckle. The soft, harmonious fruity notes highlighted by pleasant acidity make this wine ideal for any occasion. This also makes a great mimosa for brunch.
Best Rose to Try This Spring and Summer
Arguably the drink of the season for many years, Rose is what brings red wine and white wine lovers together.
Lago Cerqueira Rose 
Lago Cerqueira Rose is a light and refreshing pink seasonal wine all vino lovers have to try. Affordable, lightweight, and filled with delicious strawberry flavors, this Rose is a staple at many of our patron's homes. Straight from the Quinta da Calçada winery in Portugal, the Lago Cerqueira Rose pairs well with an assortment of cheeses and meats, along with your favorite Italian appetizers like bruschetta. 
Treat yourself this Spring and Summer with our favorite rose. 
Gerard Bertrand Cote des Roses 2018
"Bringing out the terroirs and heritage of Languedoc-Roussillon inspires me and drives me to create authentic wines with unique character." – Gerard Bertrand.
One of our favorites, the Cote des Roses, celebrates the Mediterranean lifestyle. The Languedoc appellation stretches along the Mediterranean coast from the Spanish border as far as the city of Nimes, along the foothills of the Montagne Noire and the Cevennes. This rose has crisp and floral notes with hints of nectarine, apple, and peach.
Final Pour on the Top 11
Seasonal Wines
Wine is not just for the winter, and whether you're a champagne lover or red wine enthusiast, we hope there is a bottle of wine on this list calling your name. Sunny days are ahead, and the perfect way to celebrate the new seasons is with a new bottle of wine in hand. Life is too short to drink the same vino over and over again. Treat yourself, your family, and friends with a new, trendy Rose or Pinot Grigio this Spring and Summer. Visit Raising the Bar Liquors today to find the best seasonal wine you're looking for!