Raising the Bar Liquors, your Lee's Summit Liquor Store is proud to service the widest selection of craft beer in Lee's Summit, MO, and the surrounding areas. Sweet summertime calls for tasty brews, and instead of sticking to your go-to domestic beer, why not try a local craft beer? With so many to choose from, we're here to give you our top 10 most popular craft beer along with more about where the craft beer came from.
10 Most
Popular Craft Beer
at Raising the Bar Liquors
1. SeaQuench Ale – Dogfish Head Brewery
First up, the SeaQuench Ale from Dogfish Head Brewery.  Located in Milton, Delaware and founded by Sam Calagione, Dogfish Head Brewery is known for its wild and experimental beers. For instance, the popular craft beer, SeaQuench Ale is a thirst-quenching sour mix of Kolsch, Gose, Berliner Swiss, limes, and salt. 
USA Today, Sports Illustrated, and Paste Magazine give fabulous reviews of the SeaQuench Ale including, "Basically, it tastes like a margarita without all the sugar and it makes me want to go straight to the beach." – Paste Magazine. 
ABV: 4.9
IBU: 10
Style: Sour
2. Dunkel – KC Bier Co
Next on the popular craft beer list is the local KC Bier Co. Dunkel. The Dunkel is a tasty medium-bodied lager with strong malt flavors of caramel and toasted bread. KC Bier Co. crafts the Dunkel along with many other delightful "biers" right here in Kansas City. Their mission is to bring the German interpretation of beer to the Kansas Citians, one pour at a time. 
ABV: 5.1
IBU: 18
Style: Munich-style Brown Lager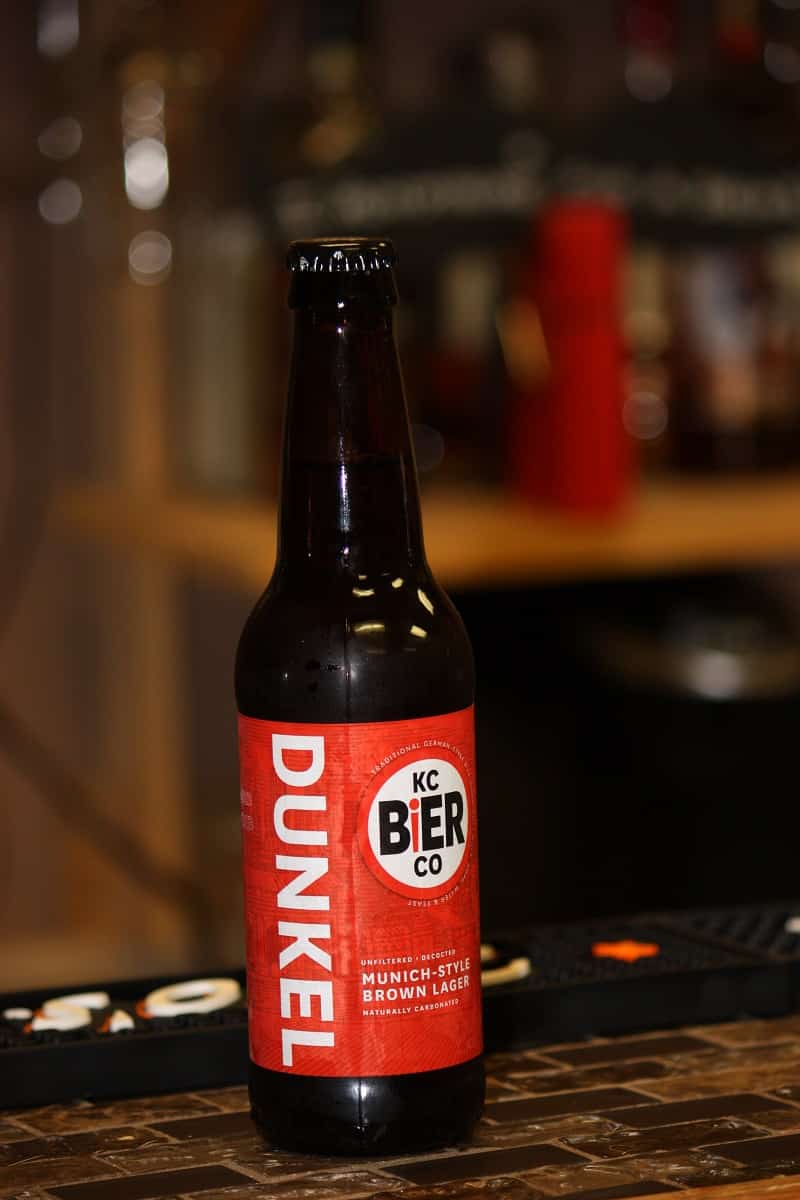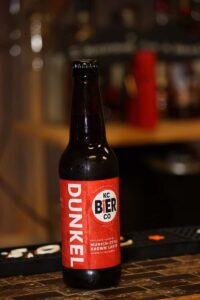 3. Three Blind Mice – Mother's Brewing Company
Another delicious brown ale, brewed in the heart of downtown Springfield, Missouri, is the Three Blind Mice by Mother's Brewing Company. The Mother's Three Blind Mice is a well-balanced and light-bodied brown beer with caramel, coffee, and chocolate flavors. In one sip, you get the best of English brown ales, Irish red ales, and German altbier. Find the Three Blind Mice at your favorite hometown Lee's Summit liquor store today! 
ABV: 5.5
IBU: 24
Style: Brown Ale
4. Hardway IPA – Martin City Brewery
Keep drinking local with the next popular craft beer on the list, the Hardway IPA from Martin City Brewery. Inspired by the Belgian way of crafting beer and Kansas City's love for craft brews, Matt Moore and his friend Chance Adams started Martin City Brewing Company in 2014. 
The Hardway IPA is dry-hopped three times, and with citrus and hoppy floral flavor, this American IPA might be one of the best India Pale Ales you've ever tasted. 
ABV: 7.5
IBU: 75
Style: India Pale Ale (IPA)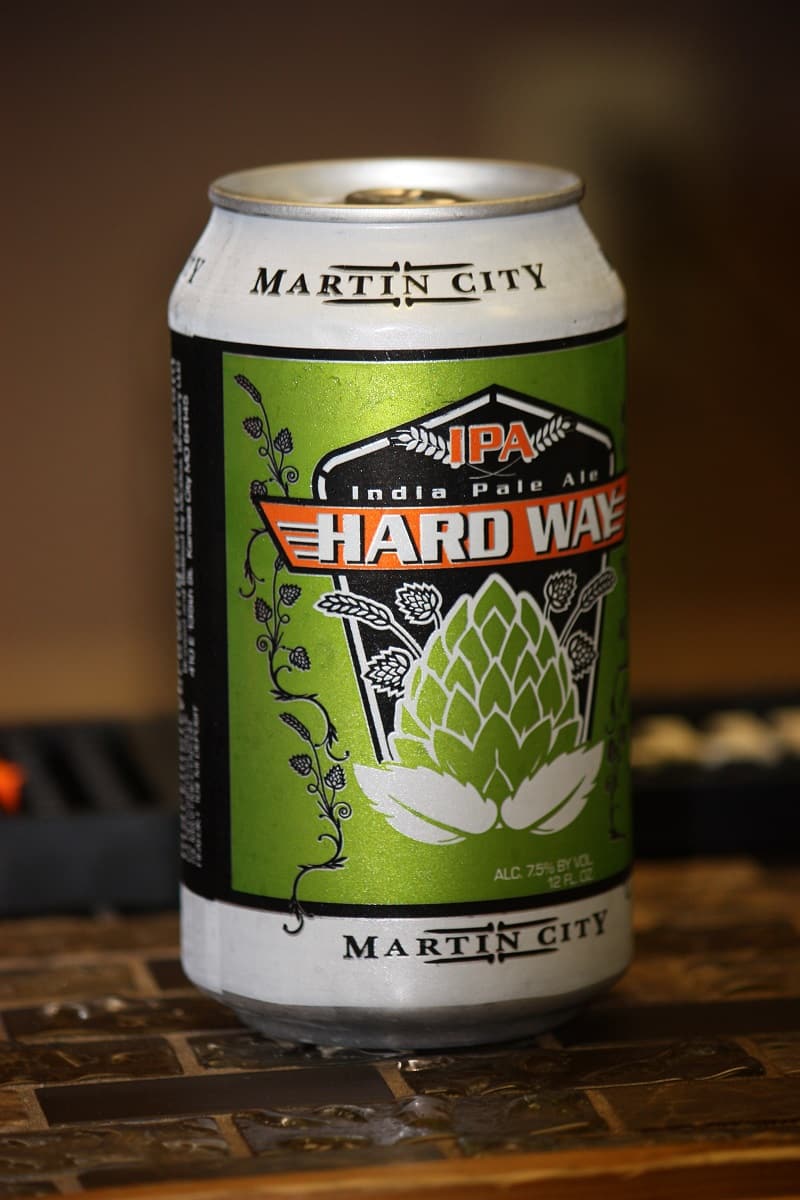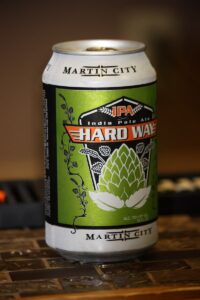 5. King Sue – Toppling Goliath Brewing Company 
The world-renowned double IPA of Toppling Goliath Brewing Company, a brewery just a state away in Decorah, Iowa, is King Sue. Toppling Goliath Brewing Co. is known for their IPA's and barrel-aged stouts. Using double the amount of hops, the hazy King Sue IPA has notes of mango, orange, and pineapple. Summer calls for good beer, and this citrusy double IPA will do the trick. 
ABV: 7.8
IBU: 100+
Style: Double India Pale Ale
6. 90 Shilling Ale – Odell Brewing Co. 
From the beautiful state of Colorado, Odell's flagship beer is the 90 Shilling Ale. Balanced, refreshing, and one of the go-to's on our list of popular craft beer, the 90 Shilling Ale is a medium-bodied amber ale that tastes delicious with, well, just about anything. 
ABV: 5.3
IBU: 32
Style: Amber Ale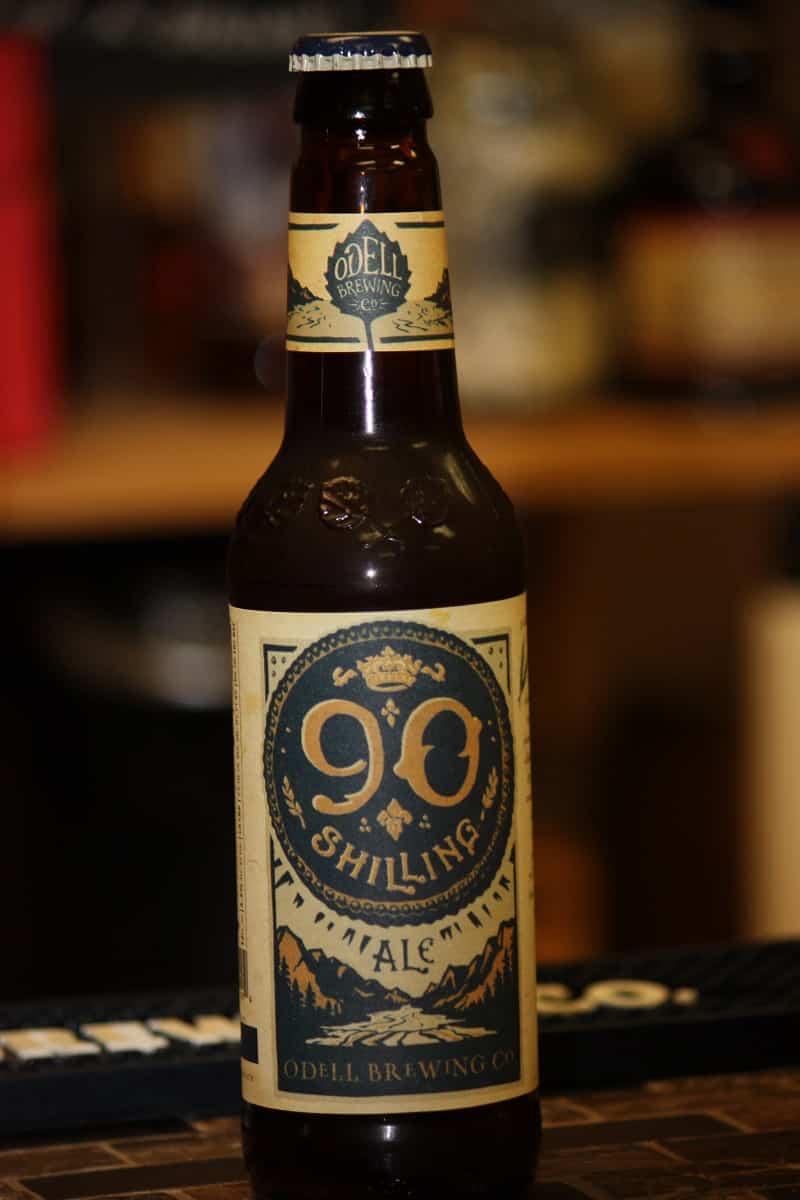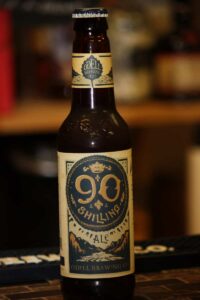 7. Fox Trotter Scottish Ale – Stockyards Brewing Co
As the name suggests, Stockyards Brewing Co. is located in the beloved Stockyards District of Kansas City, Missouri. The Fox Trotter Scottish Ale is named after the state horse of Missouri and is a delicious mix of three crystal malts. Medium-bodied with hints of dark malt tones but still crafted to be light and balanced, it is no wonder why the Fox Trotter Scottish Ale makes our list of popular craft beer to try. 
ABV: 5.3
IBU: 27
Style: Scottish Ale
8. Two Hearted Ale – Bell's Brewery
Family-owned and crafted in Michigan, Bell's Two Hearted Ale is an IPA filled with grapefruit and pine aromas with just the right amount of hoppiness for craft beer lovers. The Two Hearted Ale is crafted year-round for a reason and is the perfect six-pack for any adventure. 
Bell's Brewery is the oldest craft brewery in Michigan and the 7th largest brewery in the country. Don't wait any longer, and visit your local liquor store to taste the Two-Hearted Ale yourself. 
ABV: 7
IBU: 60
Style: American Style India Pale Ale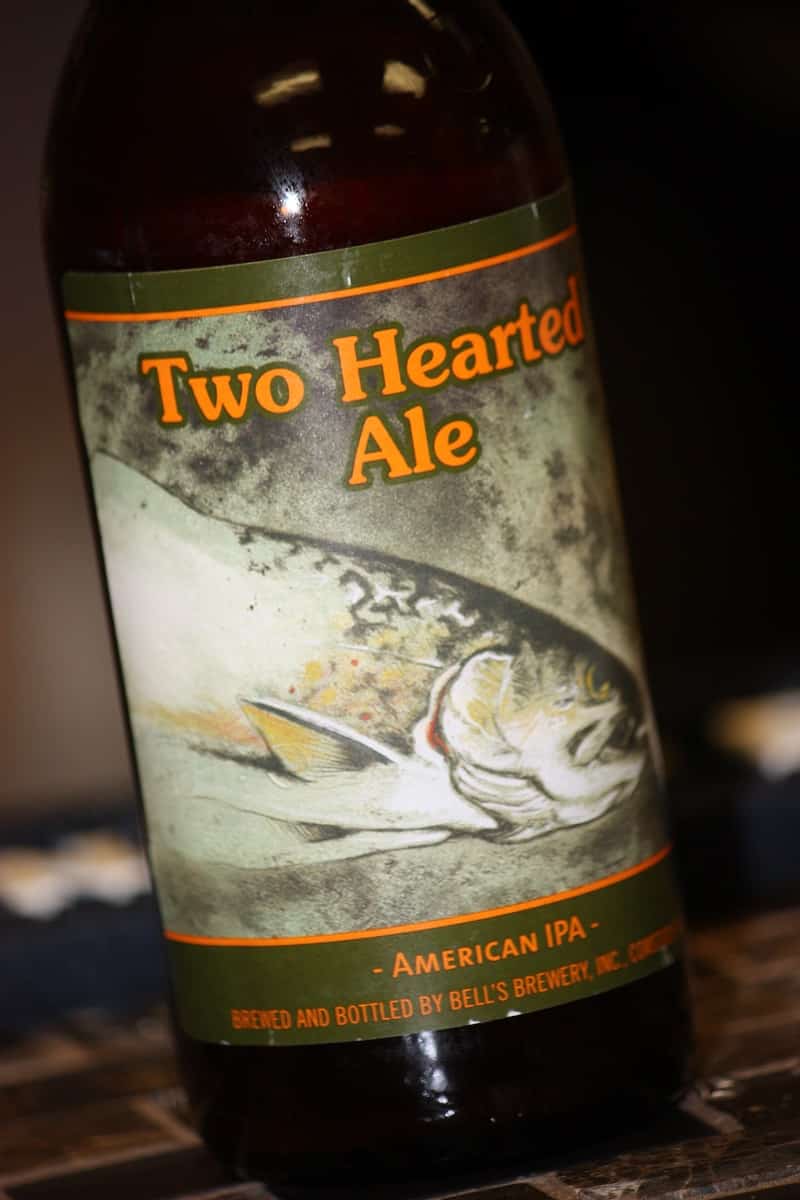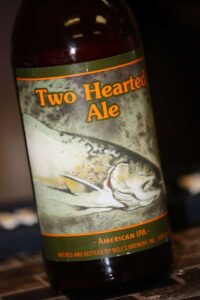 9. Original Dry Cider – Austin Eastciders
Part of our popular craft beer list is a delicious dry cider from the ones who do it best, Austin Eastciders. Using real cider apples from Europe and pairing them with juicy cider apples from the Pacific Northwest, the perfectly balanced cider is born. Not overly sweet, but crisp and smooth, the Original Dry Cider is a beverage wine-lovers and beer-lovers will both enjoy. 
ABV: 5
IBU: n/a
Style: Cider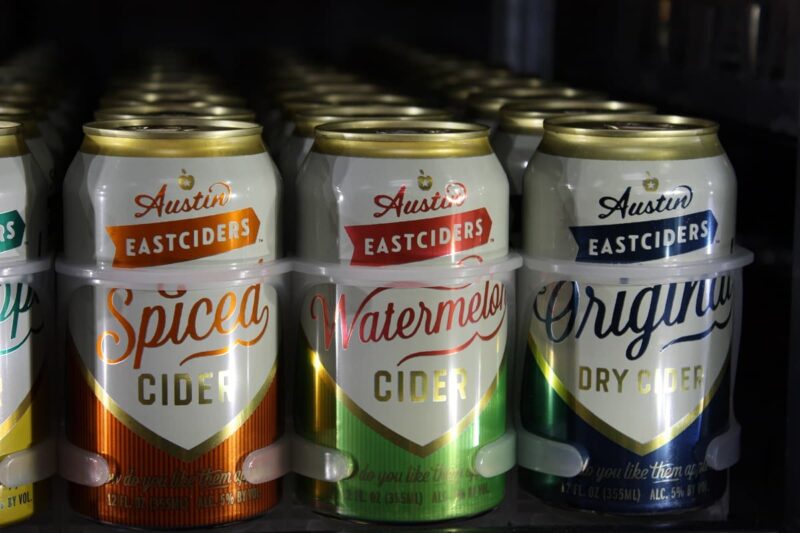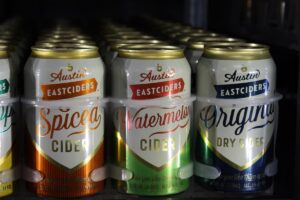 10. Lagunitas IPA 
The Lagunitas IPA is deliciously crafted to be well-rounded, balanced, and a crowd favorite. Made with 43 different hops and 65 malts, the Lagunitas IPA is a must-try. Whether you visit your local bar and have a sip of Lagunitas on draft, or enjoy a 6-pack from Raising the Bar Liquors, try the popular craft beer today! 
ABV: 6.2
IBU: 51.5
Style: India Pale Ale  
Final Pour on the Most
Popular Craft Beer
Beer is arguably the beverage of choice during the sunny seasons. Don't settle for your same domestic beer, and try a popular craft beer for your next weekend at the lake or just a porch hang at home. Raising the Bar Liquors is the place to find the most popular craft beer, and with the help of this article, you can even tell your friends a little background about the craft beer they're enjoying! Additionally, when you visit Raising the Bar Liquors you can even create your very own six-pack. Mix up a collection of the best craft beer, and then, sit back and relax with a delicious brew in hand.