Pina Coladas are every man's, and woman's, guilty pleasure, especially during the hot summer days. On a hot day at the beach, on vacation, hot summer afternoons with family, name it, and the delicious tropical pina colada is sure to hit the spot. Though it is a novelty cocktail drink, many rely on mixologists at bars and restaurants to deliver the perfect Pina Colada for them. Simply because they have no idea how to make their favorite summer addiction.
What if there was a way out of this expense? The perfect recipe to making the perfect pina colada from the comfort of a person's kitchen? Stay put. Your favorite liquor store lees summit explores all ways to make both alcoholic and nonalcoholic Pina Coladas. No more worries whether to go with dark, or light rum, perhaps coconut water, or milk, whether to add cherries,…the concerns are quite endless. 
First things first, what ingredients make the perfect Pina Colada?  
Pina Colada
Ingredients
1. Rum
This is definitely for alcohol lovers. Many wonder whether they should use light or dark rum to make their juicy drinks. The truth is quite interesting: a little bit of both will do!  The trick to making the perfect pineapple cocktail is using both dark and light rum in equal proportion. 
However, preference does count. People who prefer a sunny flavored pina colada should go for more of the darker, richer rum. Those who enjoy the coconut and pineapple more should let them dominate by adding more of the light rum. For an exotic taste, opt for a high-quality rum bottle like Koko Kanu.
2. Pineapples
Pineapples are a non-negotiable ingredient. After all, they are the very definition of Pina Coladas. This does not mean that fresh pineapple fruit has to be used. Canned pineapple will do, though it does make the pina colada a little bit too sweet. On the other hand, fresh fruit may be exceedingly acidic and fibrous.
The perfect pina colada would be the one made from strained pineapple. This should be freshly squeezed, and the difference between the tinned or fresh fruit is quite obvious. First, the smooth drink can be enjoyed with a straw, and second, it hits the flavor spot just right. Adding a bit of lime juice could also add some more flavor.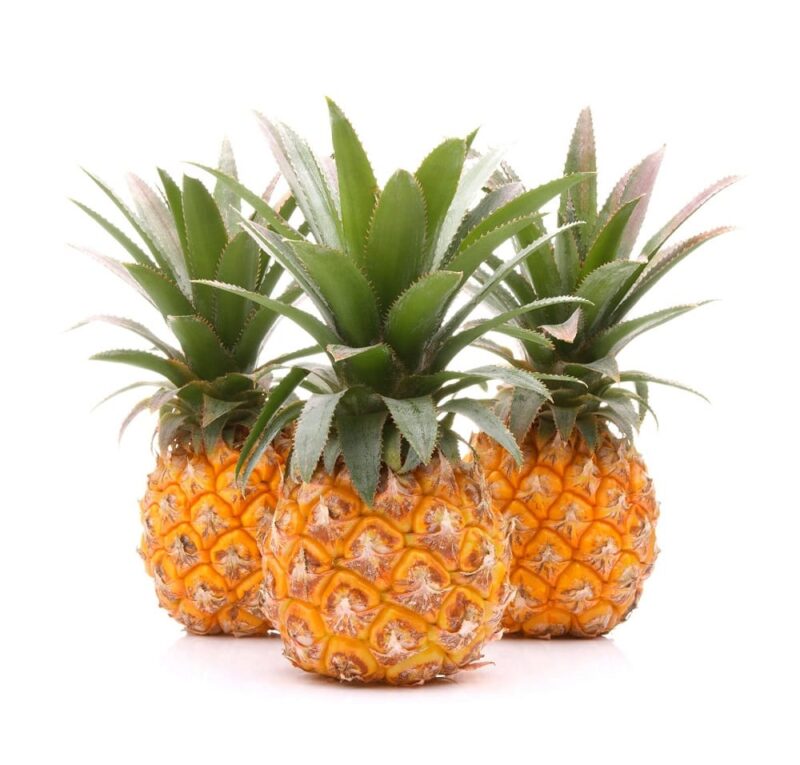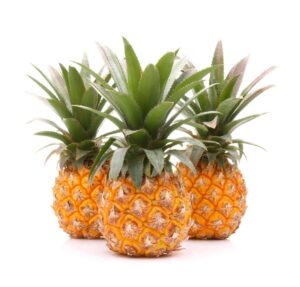 3. Coconut
Yet another non-negotiable ingredient. Originally, Pina Coladas were made from a Puerto Rican product known as Coco López cream of coconut which is nothing like the common grocery store coconut cream. People who are looking for the authentic pina colada could go for these since some common coconut creams contain too much sugar. Coconut cream makes the drink thick, and deliciously rich. Some people, however, prefer a lighter version and could go for coconut milk in place of coconut cream.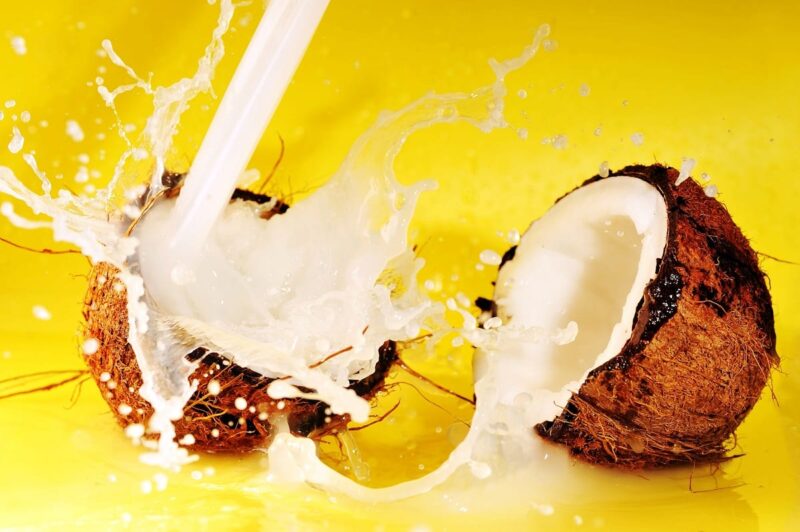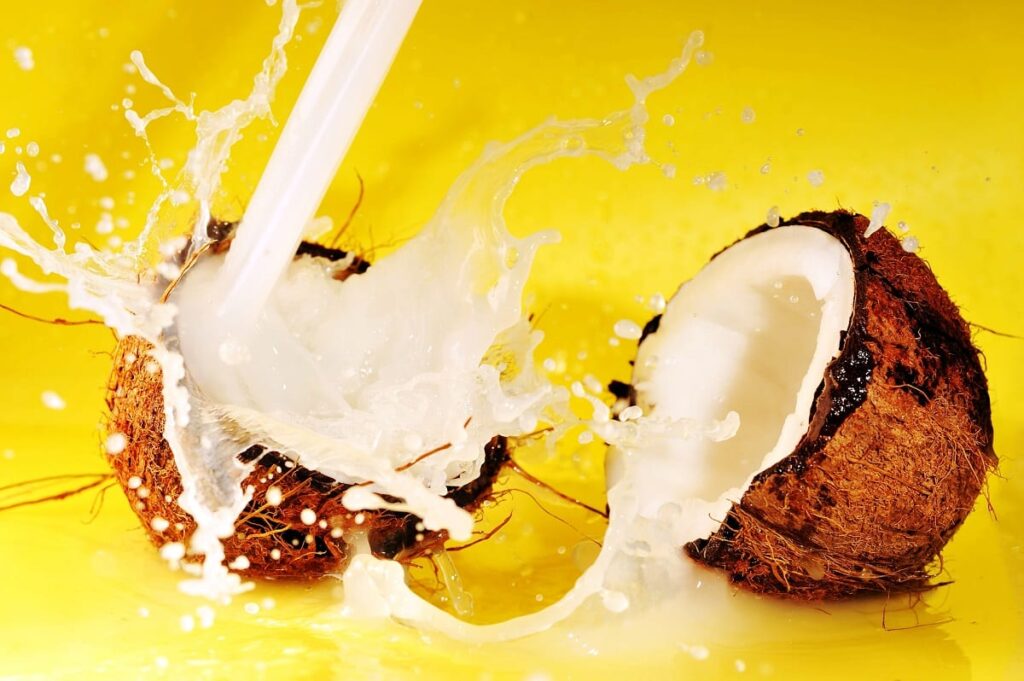 4. Sweeteners
Sweeteners are welcomed to the mix, especially for sweet-tooths. The original favor of the Pina Colada was actually quite sugary, so for an authentic taste, sweeteners like sugar syrups could be added.  For people whose sugar is nowhere near their daily cup of tea, sweeteners can be forgone. 
5. Ice
What good is a summer tropical drink without some ice? Because the thickness of the drink is so crucial, crushed ice is ideal. Coconut cream can make it too heavy, while pineapple pieces could make it too fibrous. Ice, therefore, does the trick. 
Crushed ice can be made using a blender with an ice function, but without a powerful one such as this, mini ice cubes could also be used. The value of ice will be appreciated once the sweet frosted glass of alcoholic pineapple and coconut hits the tongue.
6. Garnish
When it comes to this amazing drink, the more the merrier. Pina colada lovers could use pineapple wedges to decorate their drink or opt for maraschino cherries. Simply put, more is more. More garnish adds to the busty look of this amazing drink.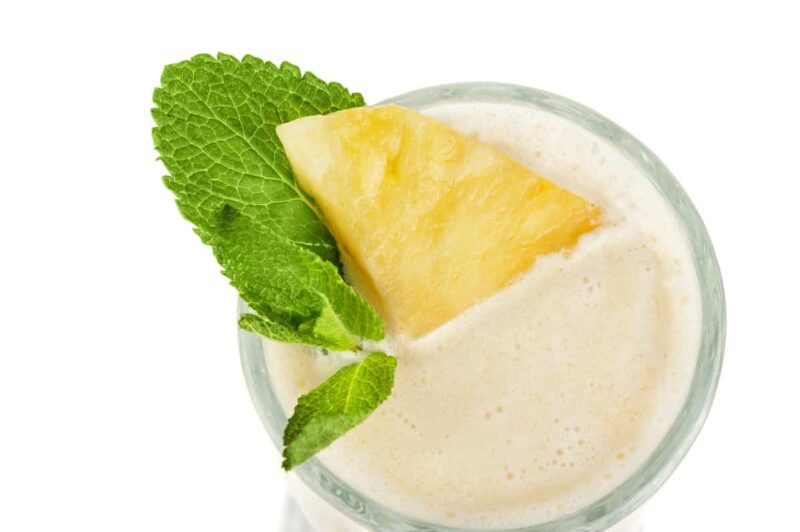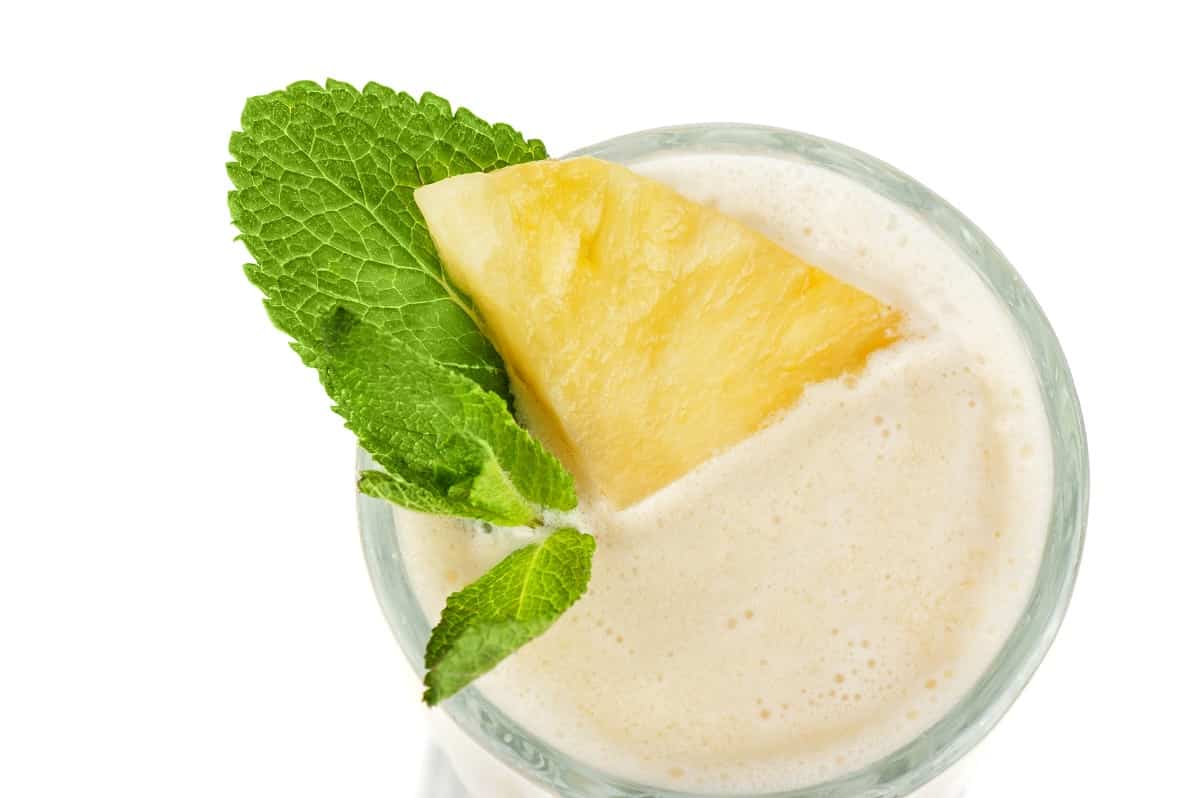 Perfect Alcoholic
Pina Colada
Cocktail Recipe 
Time: 5 minutes. 
Servings: 1 (For more servings, multiply the ingredients by the number of servings.)
Ingredients:
Ice cubes

50ml coconut milk

25ml dark rum

25ml Light rum

75ml freshly squeezed pineapple juice

1-2 tbsp sugar syrup 

Juice of ½ lime

Garnish Cocktail umbrella, Pineapple Wedge or ring, maraschino cherry, and many other decorative pieces.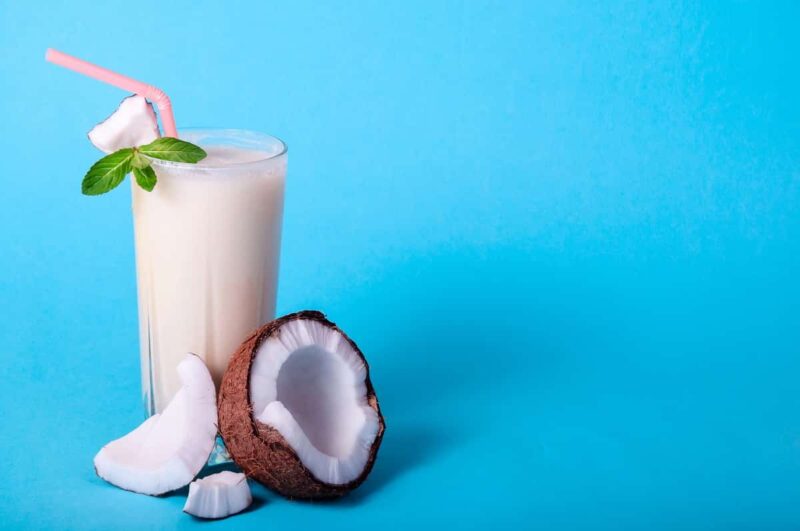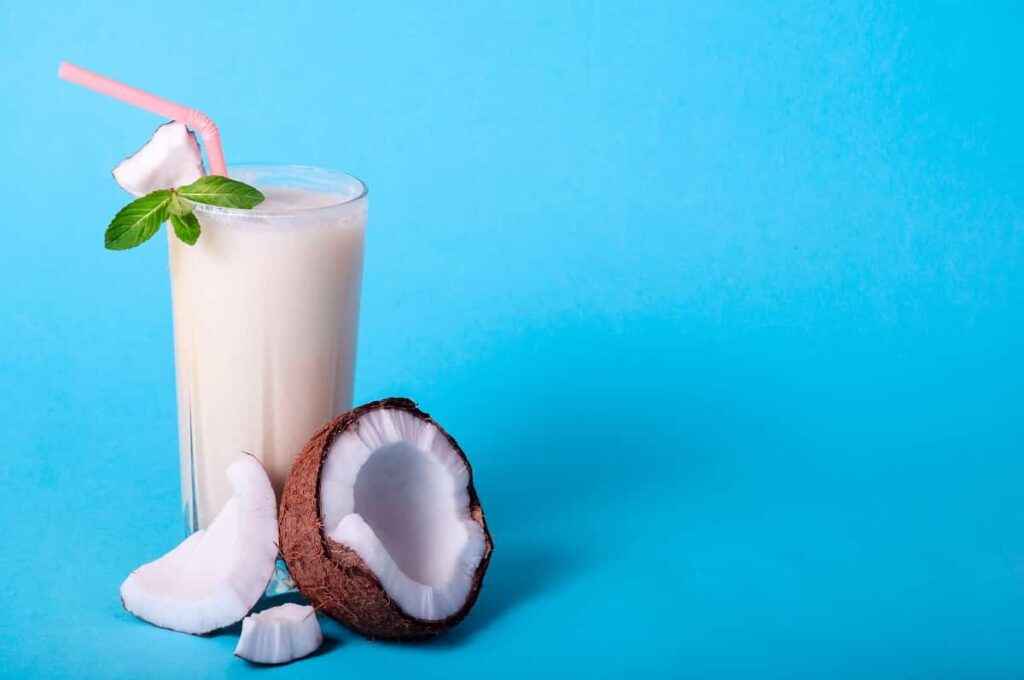 Procedure:
Fill a glass with about ⅔ of ice cubes, then put them in a blender with an ice function to whizz until they are crushed. 
Place the ice in a clean tablecloth, then crush then further using a rounders bat or rolling pin. When crushed evenly, place them into the cocktail shaker. 
Add the rum and pineapple juice to the shaker. 
Stir the coconut milk to ensure that the cream and water are mixed properly, then add this to the shaker as well. 
Shake the mixture until an evenly mixed Pina Colada is achieved. 
Add some sweeteners to the desired taste. 
Pour into a cold glass, with a slice of pineapple, cherry, or both on the rim. 
Enjoy. 
Perfect  Non-Alcoholic
Pina Colada
Cocktail Recipe 
Time: 3-5 minutes. 
Servings: 3
Ingredients:
350ml of natural pineapple chunks, preferably frozen ones, that are unsweetened. 

Ice cubes. 

250ml cup unsweetened pineapple juice

250ml unsweetened coconut milk

Sweetener: 1-3 tablespoons brown sugar, agave nectar, honey, or simple syrup.

Garnish: fresh pineapple wedges, maraschino cherries, parasol, straw.
Procedure:
Place the frozen pineapple chunks and ice cubes into a blender with an ice function.
Add the pineapple juice into them. 
Mix the coconut milk evenly then pour it into the blender. 
Add the sweetener, then puree till it's smooth. Taste the mix to find out whether the desired extent of sweetness is achieved, bearing in mind that the pineapple chunks will add some sugar too after blending. 
Blend the mix until it's fully and evenly mixed into a delicious Non-alcoholic Pina Colada. 
Blending pina coladas.
Pour into 3 glasses and garnish with fresh pineapple wedges or a maraschino cherry.
Enjoy.
With this Homemade Pina Colada recipe, anyone can be a glorified Pina Colada mixologist from the comfort of their home. A secret tip as a parting shot: Chill the glasses while blending the mixture to give the perfect tropical feeling while enjoying the delicacy! Visit Raising the Bar Liquors for the best spirits for your cocktail. Cheers!