The prettiest season is almost upon us, and to celebrate the weather and the changing colors of Autumn, Raising the Bar Liquors shares a few of our favorite delicious tequila cocktails. In order to make a successful tequila cocktail, you must find your favorite tequila. Raising the Bar's inventory of spirits is the best in the area, and we'll help you find exactly what you're looking for. If you're a fan of drinking tequila, consider mixing up your traditional margarita recipe and try one of the following fall tequila cocktails. First, let's discuss the best tequilas and mixers.
All About Tequila
If you're a tequila lover, you know tequila is one of the best alcoholic beverages to create mixed drinks with. The reason that tequila works so well in mixed drinks, even fun 2-ingredient drinks, is that it has an agave flavor. Agave is a natural sweetener, making simple tequila drinks deliciously sweet. In fact, there are few if any other distilled spirits that have a natural sweetness built within. 
Best Types of Tequila
When choosing the best tequila for cocktails, remember different tequilas will produce different cocktails. Casamigos Tequila is a crowd-favorite. Casamigos is premium, bold, and tasty by itself and with mixers. One of our favorite, affordable tequilas is the Sauza Silver Tequila. Distilled right across the street from Jose Cuervo, the Sauza Silver Tequila is smooth and delicious. Try their infamous gold tequila in the following tequila drinks. You won't be disappointed!
Best
Tequila Drinks
and Mixers
If you're headed to the bar and want to keep it simple, we've gathered a few of our favorite 2-ingredient tequila drinks. 
Tequila and soda 

Tequila and grapefruit soda

Tequila and pineapple juice 
As always, the above tequila drinks are even tastier with a splash of lime.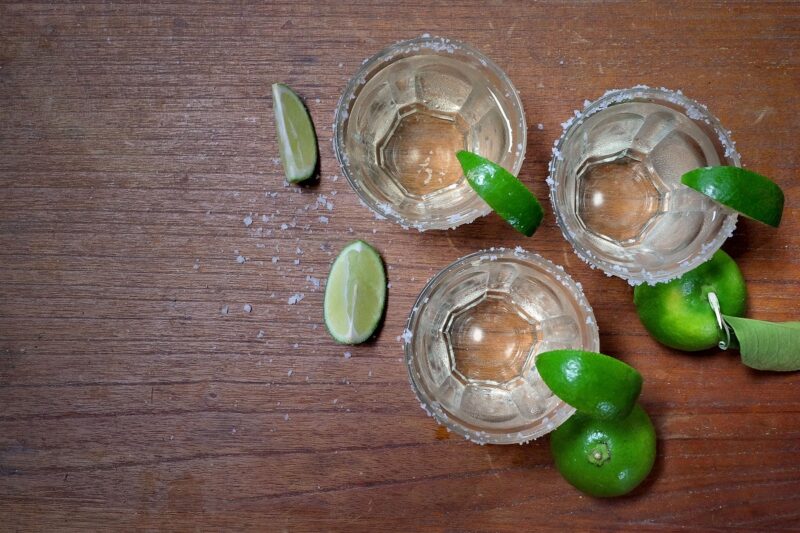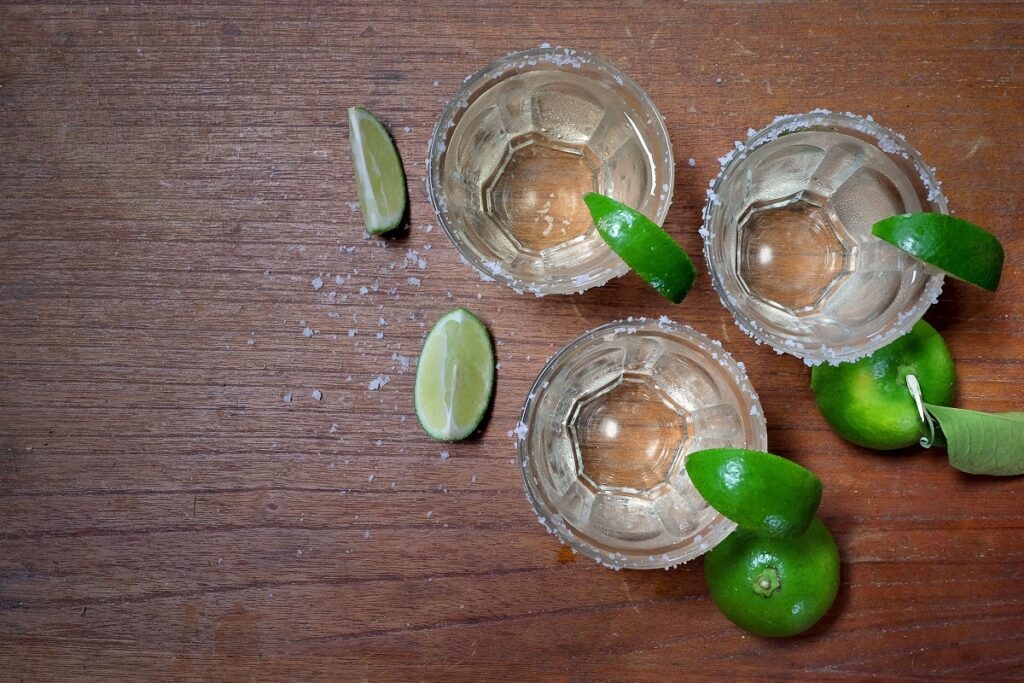 Tequila Cocktail Recipes
Manzanasada Cocktail
Starting off our fall tequila cocktails is the Manzanasada cocktail. With apple cider, ginger beer, and your favorite tequila, this cocktail is sure to be a new go-to. 
Ingredients:
1 oz tequila
1 ½ oz apple cider
¾ oz lemon juice
Ginger beer
Spiced sugar
Garnish with a diced red apple
Directions:
Soak the rim of your glass in spiced sugar. 

Add tequila, mezcal, apple cider, and lemon juice to a shaker filled with ice.

Shake and strain into glass. 

Top with ginger beer and garnish with the apple. 
Apple Cider Margarita
If you enjoy the taste of apple cider, and you are a fan of Margarita's, try the following Apple Cider Margarita. 
Ingredients:
2 cups apple cider
½ cup silver tequila
¼ cup lemon juice
Cinnamon sugar
Salt 
Garnish with apple slices or cinnamon stick
Directions:
Dip your glass into water and add salt and cinnamon sugar to the rim.

Combine all other ingredients into a shaker.

Shake and strain into prepared glass.

Garnish with apple slices or a cinnamon stick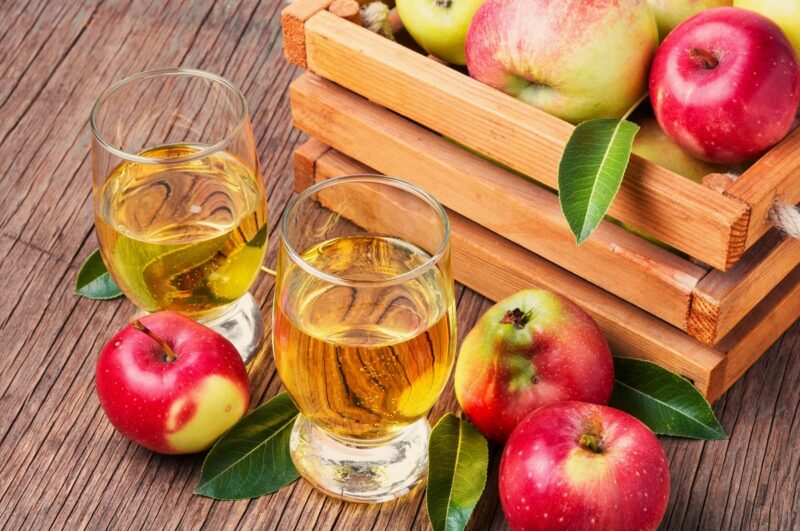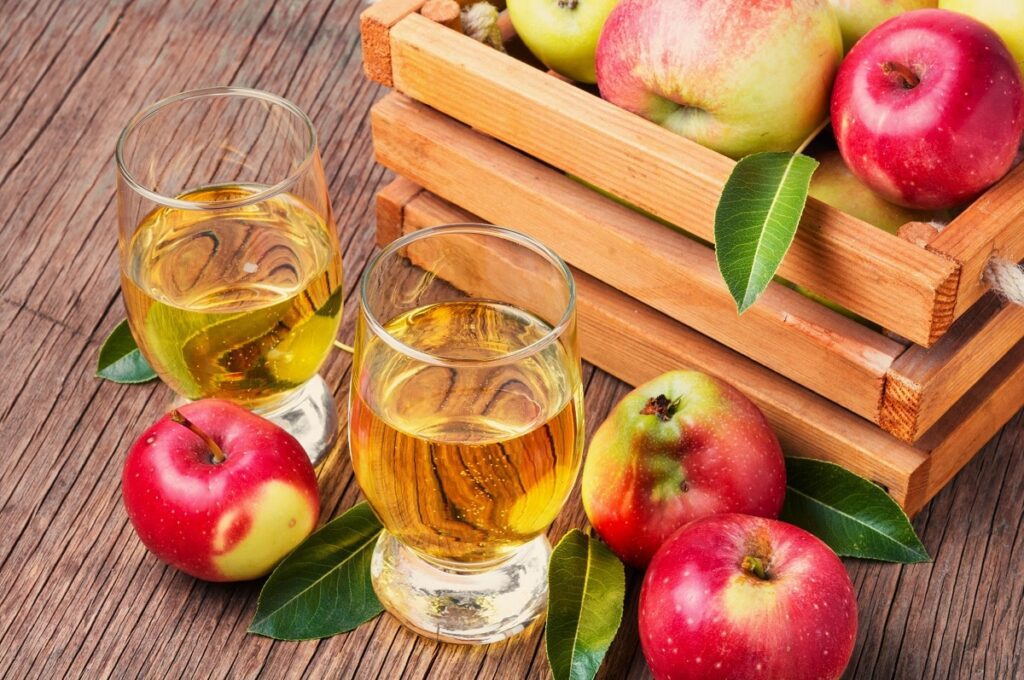 Tequila Old Fashioned
For our Tequila Old Fashioned, we recommend the delicious, aged tequila, Añejo.  
Ingredients:
3 oz Añejo tequila
¼ oz agave nectar
Dash of Angostura bitters
Orange peel
Brandied cherry
Directions:
Add tequila, agave nectar, orange peel, and bitters to your glass.

Stir ingredients slowly for 30 seconds. 

Garnish with the brandied cherry. 

Sip slowly and savor the bitter and sweet flavors of our tequila twist on the traditional old fashioned. 
Devils Garden Cocktail
The Devil's Garden Cocktail calls for the popular type of tequila called reposado tequila. This delicious spicy cocktail is not for the faint of heart. 
Ingredients:
1 ½ oz reposado tequila
½ oz chipotle-infused mezcal
¾ oz agave nectar
Splash of lime juice
½ oz Cynar 
Garnish with six mint leaves
Directions:
In an ice shaker, combine tequila, mezcal, agave nectar, lime juice, cynar, and the mint leaves. 

Shake for 30 seconds. 

Strain, garnish and serve.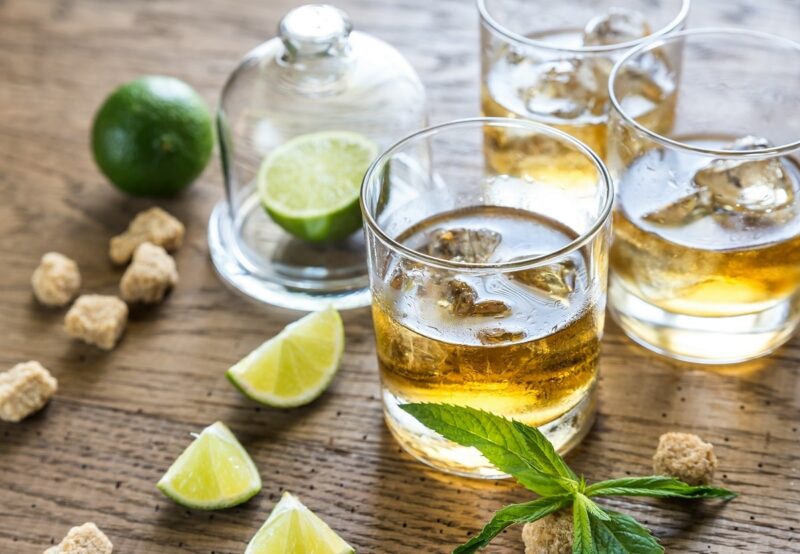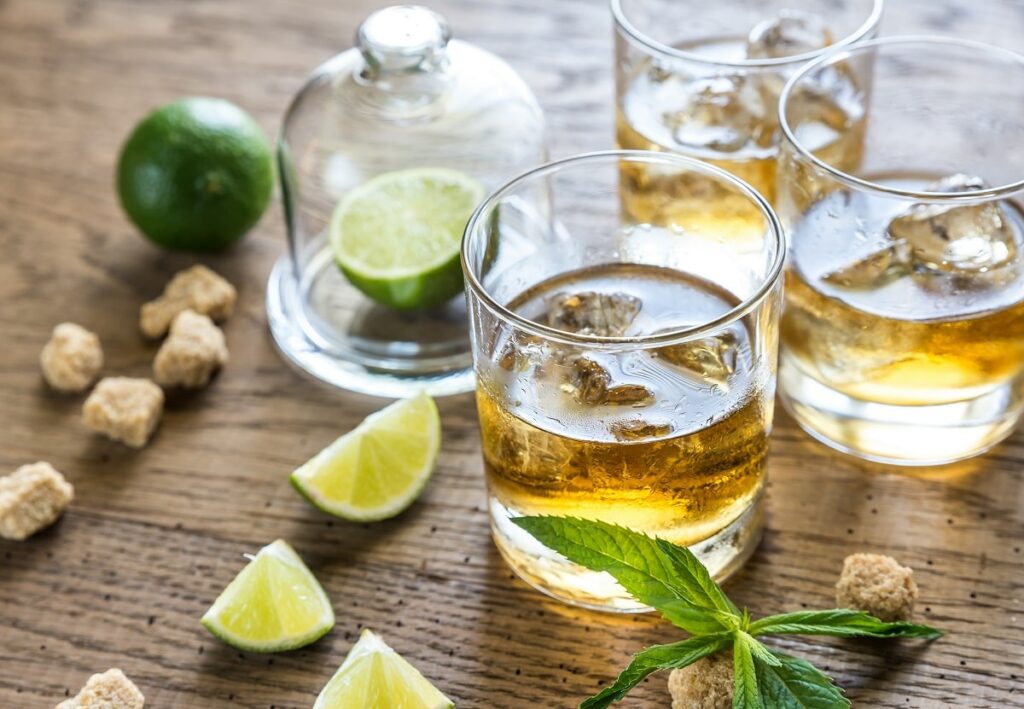 Irish Cactus Cocktail
Finally, let's discuss the delicious Irish Cactus Cocktail. The Irish Cactus Cocktail brings tequila and dessert together. Get ready for a delicious, creamy cocktail you won't want to put down. 
Ingredients:
2 oz Irish cream liqueur
1 oz tequila
Directions:
Simply gather the couple ingredients.

In a short glass, fill with ice. 

Pour the Irish cream and tequila into the glass. 

Stir well, and enjoy it! 
There is something about the flavor of tequila that allows so many different ingredients to mix perfectly together. Although the use of salt with tequila is well known, you can now see that sugar works just as well. From apple cider to Irish cream liqueur, tequila works perfectly with all different kinds of flavors. We hope you enjoy our favorite fall tequila drinks, and from this article, we hope you have a better understanding of all things tequila. Find the best tequila in the area at your favorite hometown liquor store, Raising the Bar Liquors! Cheers to the beautiful Autumn weather and delicious tequila cocktails to try this fall!