Are you a fan of craft cocktails? If so, then this is the article for you; look no further. There is no better way to spend the season of autumn than crafting delicious fall cocktails as you wait for the winter season to come around. Although the weather is usually in the middle, between summer and winter, calling friends over to sip delicious drinks made from seasonal ingredients like cranberries, not to mention love, is such a great idea. Do not let this season pass without enjoying some fall cocktails during a few of the best months out of the year.  The following is a breakdown of our favorite fall cocktails to consume alongside their recipes.
Raising the Bar's Favorite
Fall Cocktails
List
Cointreau Ginger Snap
One of our favorite orange liqueur, Cointreau makes an excellent cocktail to sip as the weather gets cooler. 
For the Cointreau Ginger Snap, you need the following ingredients: 
2 oz. Cointreau
1 oz. fresh lime juice
double slices of muddled ginger or a quarter-sized one
o.25oz. Cinnamon syrup
two dashes Angostura bitters
Egg white (depending on whether you want to use it)
From there, you will take your shaker and combine all the ingredients named above. Afterward, you can pour the mixture in a cocktail glass. You cannot forget to embellish the cocktail; use two slices of candied ginger, and voila, you are good to go!
Instant Pot Mulled Wine
Our list of fall cocktails includes the Instant Pot Mulled Wine, perfect for entertaining your friends.
Quite a few ingredients are needed for this recipe: 
One bottle of Tussock Jumper Malbec or a bottle of Shiraz as an alternative
1 cup of apple brandy
1 cup of cider
8 full allspice berries
3 cinnamon sticks
12 whole cloves
2-star anise
½ half a tablespoon of fresh nutmeg
1 tablespoon of either honey or nectar
An orange and an apple cut in two halves with the seeds removed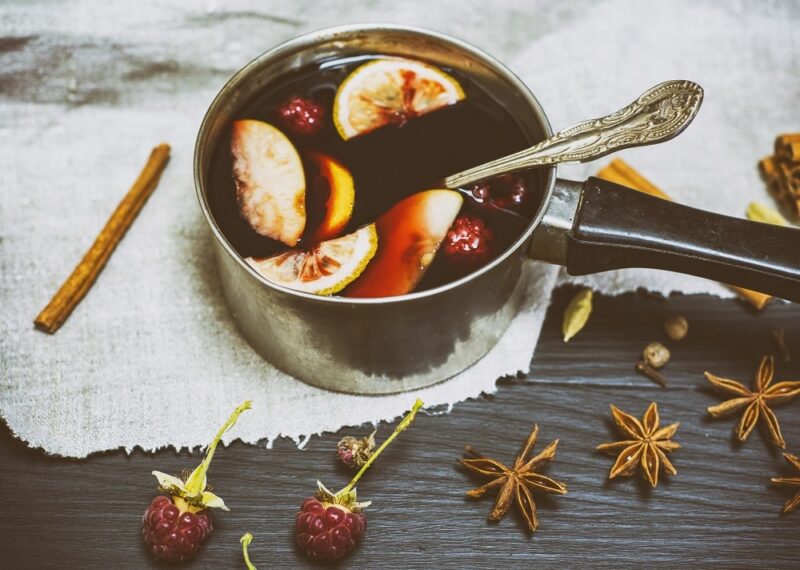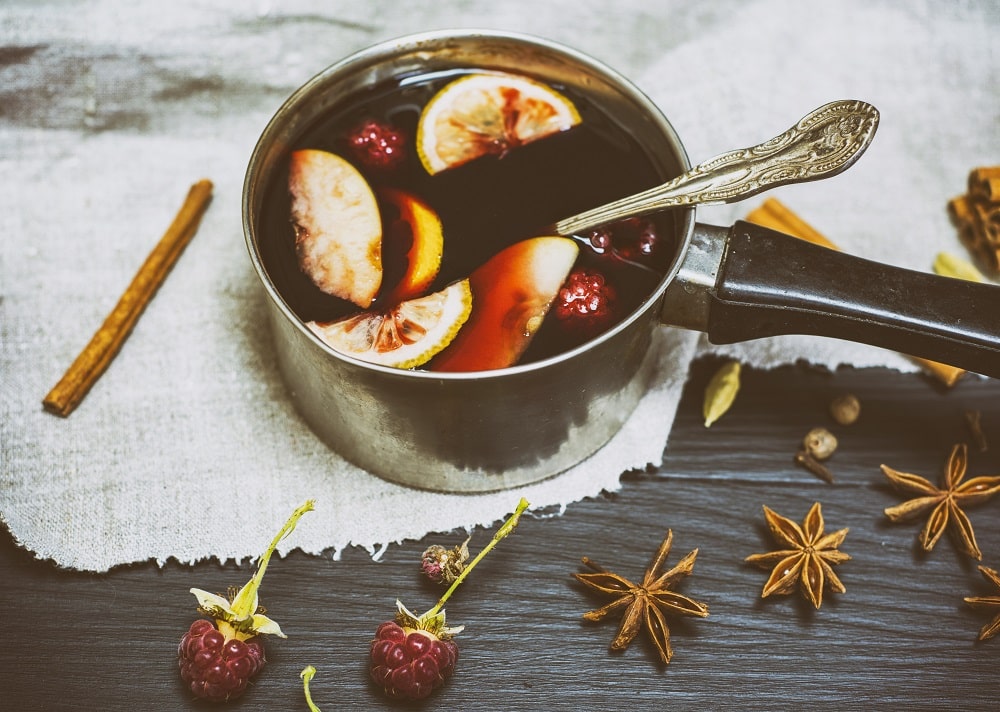 Put together the spices and the cider fruit in the instant pot, and instantly set it to pressure cook for three minutes. Then take a mesh sieve and strain the liquid through it. Afterward, cast aside the spices and pour the liquid in the pot once again. Choose the saute option, add the brandy and wine, and then let it cook for 5-10 minutes with its lid over the pot; ensure that it does not boil. Set the pot to warm before serving in mugs with the apple and orange slices and cinnamon sticks.
El Cafecito
El Cafecito is one of our lower maintenance, easier fall cocktails to craft. 
Ingredients needed: 
1.5 oz. Papa's Pilar Dark Rum 
0.5 oz. Miami Club Coffee Liqueur
2 Dashes Bitter Truth chocolate bitters
.5 oz. Licor 43
Lastly, a dash of simple syrup.
You will need a shaker in which you will add all the ingredients and let them turn into a wonderful cocktail after a vigorous shake. Assemble the glasses that you will need and add large ice cubes to each then pour the cocktail.
Cocoa Butter Cocktail
If you are a lover of anything that contains cocoa, then this is for you! 
Purchase the following and use the specified amounts: 
2 oz. Patron XO Café Dark cocoa
1 large scoop of vanilla ice cream
.75 oz. Caramel sauce
5 scoops of ice
1 pinch of sea salt
You will be required to add all the ingredients in a blender pitcher but exclude the salt. Blend it until the texture is smooth and pour it into a goblet or a parfait glass, and lastly, add a pinch of salt on top. Cheers!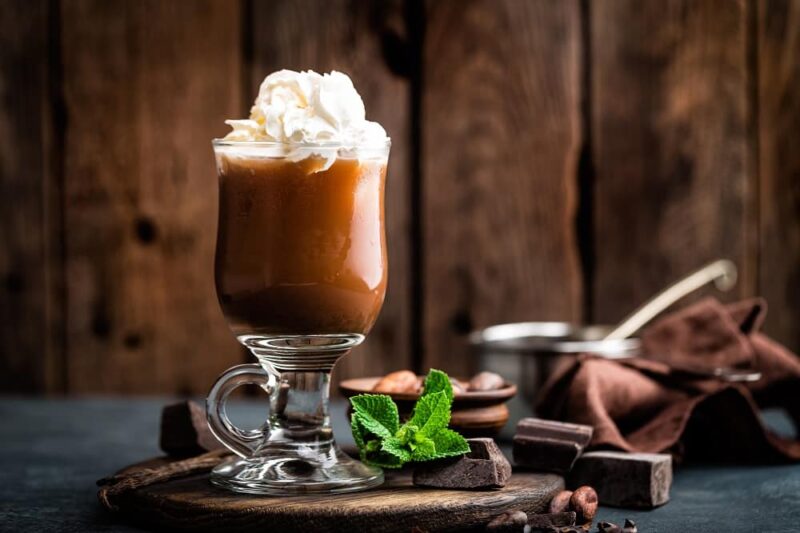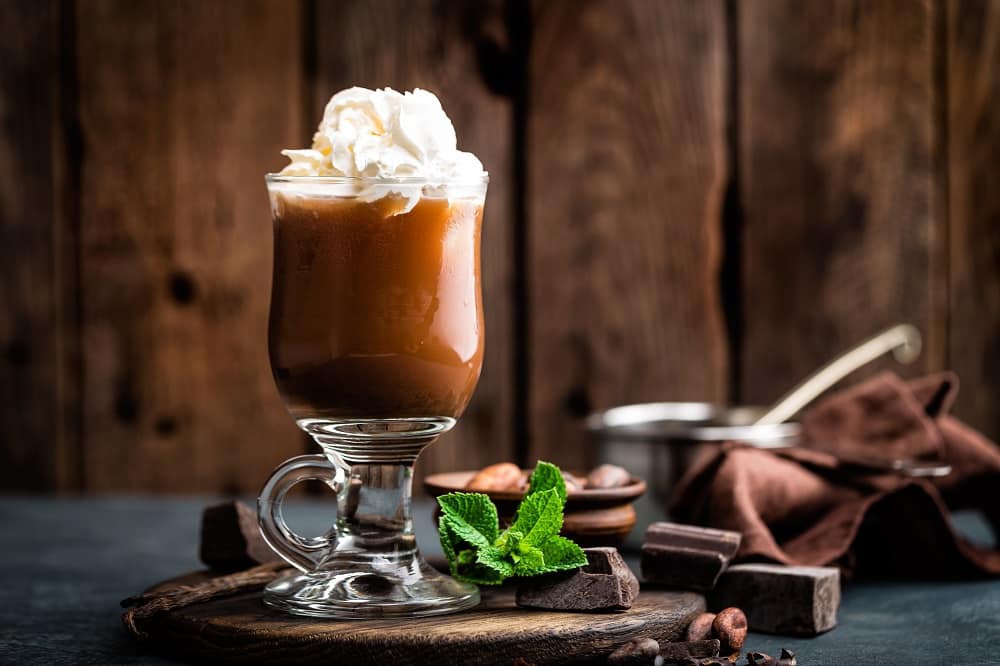 Buried Treasure
The name is so intriguing that you would probably want to discover how good it tastes. There is only one way to find out; get into the kitchen and, if you are more of a drinker than a mixologist, get ready to learn new skills. 
The ingredients include: 
2-oz. Casa Noble Crystal Tequila
0.75 oz. Orange-chamomile simple syrup
2 dashes of bitters
Tarragon spring
0.5 oz. Lemon juice 
Orange zest
0.25 oz. of spiced rum 
Mix everything else in a glass and stir them beside the tarragon and the orange zest. Before straining the mixture in a glass, ensure that it has ice cubes. You undoubtedly want it to have a cooling effect when you drink it. If you thought you were done, then you got it all wrong. Take the orange zest, squeeze it, and then rub it around the glass rim before dropping it inside. Lastly, use the tarragon to garnish it, and you will have a beautiful finish!
Cidertini
Get ready for our twist on the traditional cider. If you're a cider fan, this one will be a favorite of yours on our fall cocktails list. 
Ingredients include: 
3 oz. of cider
1.5 oz. Caramel Vodka 
A small portion of cinnamon and a cinnamon stick
0.5 oz. Apple liquor
Slice of an apple. 
Put the cinnamon stick and the apple slice aside while mixing all the other ingredients with ice in a shaker. Strain it in the martini glass, and garnish the ingredients that have been left behind.
1 ½ cherry preserves
A part of Punt e Mes 
½  part 5 spice infused port
1 ½ oz. Woodford Rye
1 Brandied cherry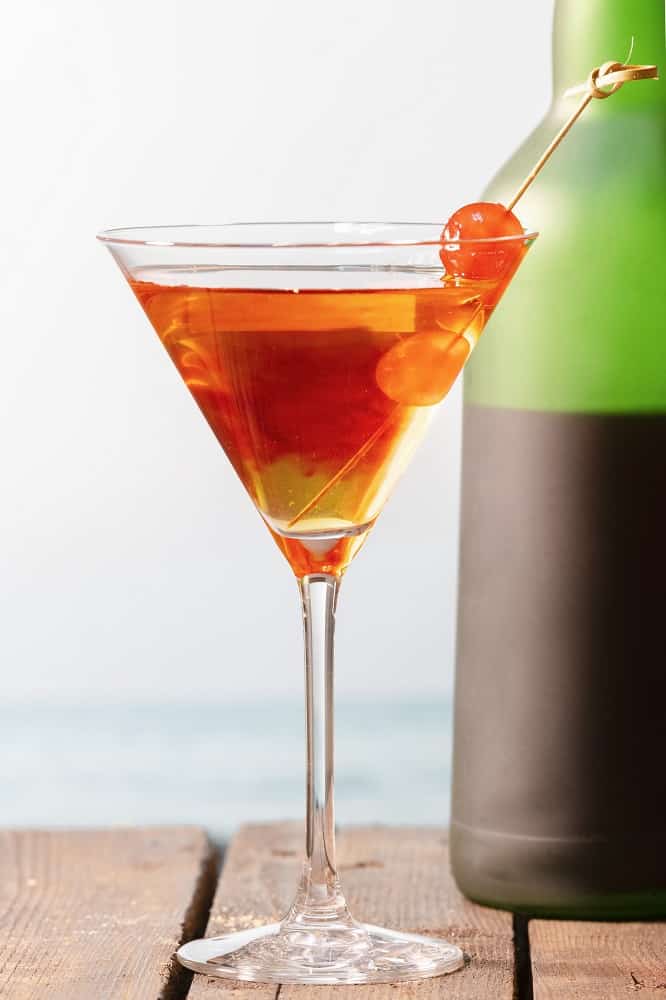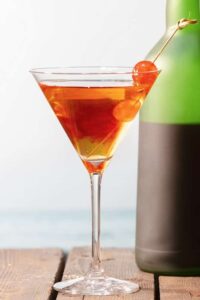 Take your shaker and add all the ingredients over ice and shake. From there, take your coupe glass and strain the mixture into it. That's all it takes to make the delicious fan-favorite of our whiskey fall cocktails. 
The best part about our delicious fall cocktails is, in order to craft the drinks, you do not have to be a bartender. Make the fall season a celebration with your family and friends and a drink in hand. You can find the ingredients at Raising the Bar Liquors. We are happy to help you find exactly what you are looking for. Learn more about your favorite hometown liquor store here.