When summer time arrives, it's time to light up the grill. Summertime means inviting friends and family members over to have a festive time outdoors. From late spring to early fall, get ready to spend time at the grill. Raising the Bar Liquors loves whiskey for more reasons than just whiskey being a delicious spirit.  Whether you refer to the spirit as Scotch as they do in Scotland, or Bourbon in Kentucky, whiskey is a great ingredient for marinades and a variety of whiskey recipes. Keep reading for our favorites.
Whiskey Marinade For Chicken, Pork, Or Steak
The whiskey recipes on this list withstand the test of time, and will be a favorite of your family and friends. Not only does the following whiskey marinade taste good, but it is something that works with virtually any type of meat. There will be no need for using steak sauce once you add this marinade to the meat. Although this works wonders with steak, it can also be used for both chicken and pork that you are cooking. 
Jack Daniels tends to be the whiskey of preference with this recipe. Start with 1/4 cup of whiskey to get started. You will also add 1/4 cup soy sauce, Dijon mustard, finely chopped green onions, packed brown sugar, and a teaspoon of salt. You should also add just a small amount of Worcestershire sauce. Add salt and pepper as well. Simply spread this over the meat that you are cooking, and you will certainly impress family and friends. After eating this lavish meal, it will definitely be time for a drink again. This one is more outstanding than the one before and is perfect for an after meal dessert drink.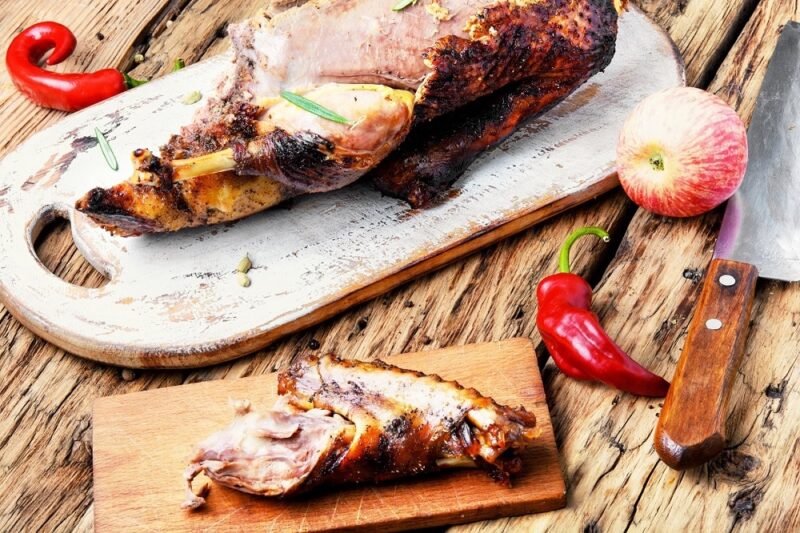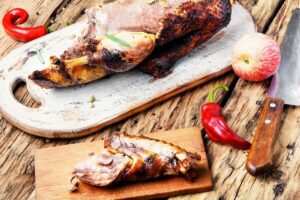 Kentucky Bourbon Whiskey Barbecue Sauce
One of Raising the Bar's favorite types of barbecue sauce is made from whiskey. If you want to add an extra kick to the meat you are barbecuing, try adding whiskey recipes to the mix. You can easily make this barbecue sauce by not only adding whiskey but many other components that will improve the flavor. 
For the Kentucky Bourbon Whiskey Barbecue Sauce, you will need a three-quarter cup of Bourbon whiskey. This will be mixed with half an onion, four garlic cloves, half a teaspoon of ground black pepper, 2 cups of catchup, 1/2 tablespoon of salt, 1/4 cup of tomato paste, 1/3 cup of cider vinegar, 1/4 cup of Worcestershire sauce, 1/2 cup of packed brown sugar, and 1/3 teaspoon of hot pepper sauce. 
Mixing all of this together, you will end up with a barbecue sauce that will become part of your favorite whiskey recipes. Simply simmer these ingredients for about 10 minutes, bring it to a boil, and then let it simmer for 20 more minutes. Pair your barbecue dinner with a delicious whiskey-based drink. Here is one that we absolutely love.
Giro d'Italia –
Whiskey Recipes
Not the most simple of whiskey recipes, but worth including every ingredient. You will want to use a couple of ounces of Elijah Craig bourbon, an ounce of lemon juice, as well as agave syrup, plus 2 cherry tomatoes and 5 fresh basil leaves. First, combine the basil leaves and tomatoes together, and then add the rest of the components. Strain this drink over a glass with ice, garnish it with the basil leaf, and it will be ready to drink. The whiskey recipes include two fantastic drinks, as well as the sauce used to cook the meat. However, you still might want to cook a bit of salmon. There is nothing quite like grilled salmon with a whiskey-based marinade sauce which is exactly what we are going to show you how to make.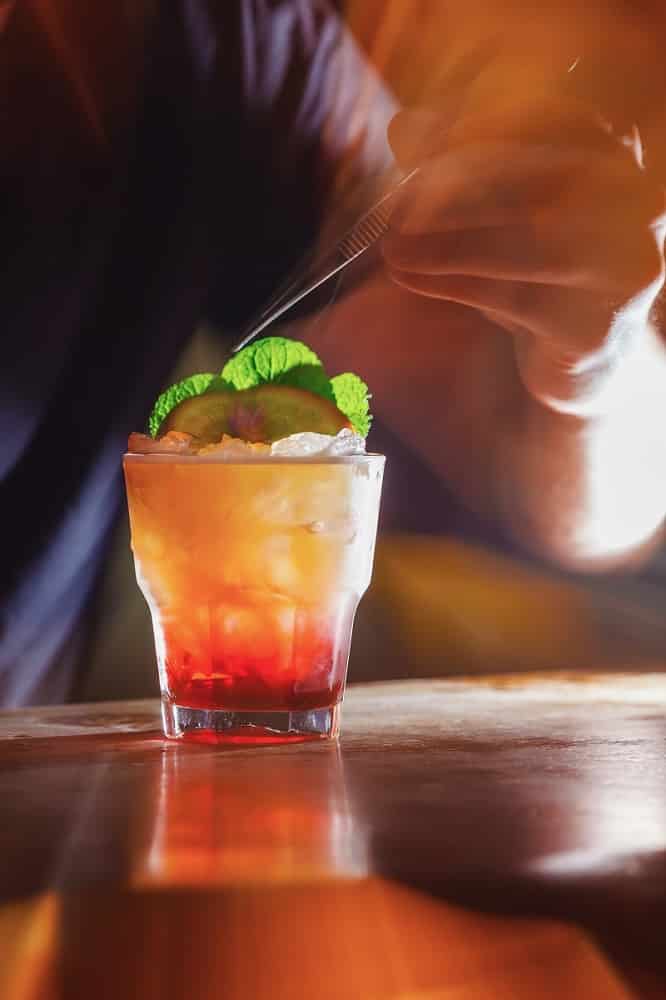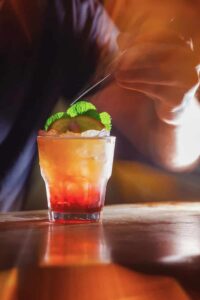 Whiskey Smash
Our favorite whiskey recipes include the whiskey smash, a concoction that might seem difficult to make at first, but is quite simple. If you are fond of a mint julep, the whiskey smash is for you. You are going to need 3 lemon wedges, 2 ounces of bourbon, 3/4 ounce syrup, four mint leaves, and a mint's sprig as a form of garnish. Once you have squeezed the lemons into the shaker, add all of these ingredients plus ice. The drink you will have made will not only be tasty but will have a definitive kick. Additionally, if you are inviting people that prefer steak, pork, or chicken, you can cook all three with the following whiskey marinade sauce.
Grilled Whiskey Salmon
For our Grilled Whiskey Salmon recipe, purchase 5 8-ounce salmon fillets for this meal. You will need a 1/2 cup of whiskey. 1/4 cup of light soy sauce, 1/4 cup of orange juice, and a couple tablespoons of vegetable oil. This will be combined with two cloves of minced garlic. Once this is all together, you will combine these ingredients into a bowl. Next, pour this over the fish and let it sit for about three hours. You will then want to start the grill, keeping it at medium-high heat, and then grill the salmon with this grilled whiskey salmon mixture. You will end up with the best tasting salmon you have ever had courtesy of this whiskey based sauce. Your friends and family members, even if they don't like fish, are going to absolutely love this salmon.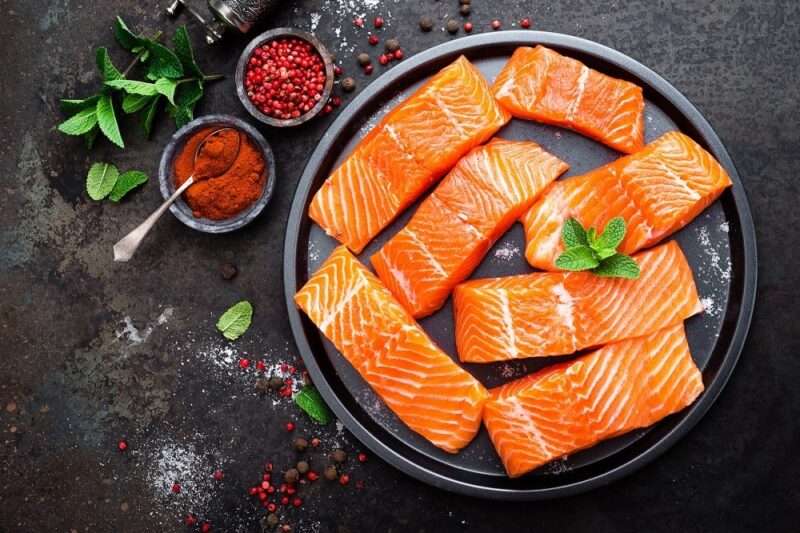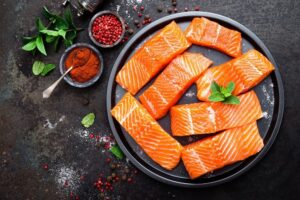 Where Can You Get Whiskey For These
Whiskey Recipes
And Drinks?
If you are thinking about trying out some of these whiskey recipes and cocktails, you need to have a good source for whiskey. Whether you are getting Tennessee whiskey, straight bourbon, or something more exotic, you need a source for this alcohol. Raising the Bar Liquors has a wide variety of whiskey, bourbon, and all other spirits you may be in the market for. If you want to see how good these sauces and drinks taste, stop by and we can help you get the best whiskey to use for all of them.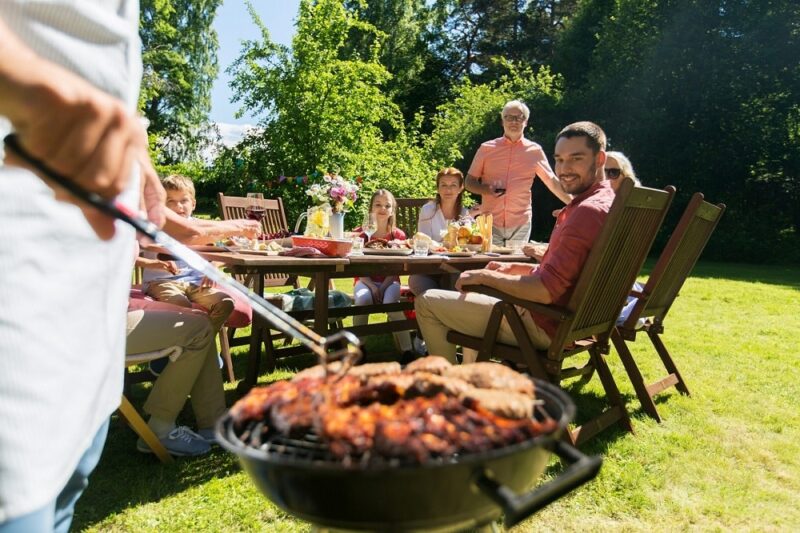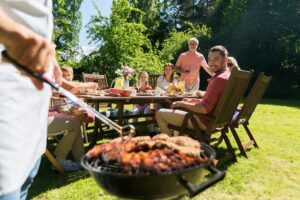 Cooking food during the summertime with family and friends is often a tradition. This is something that people do when the weather gets warm. If you can provide these excellent dishes and drinks, they will certainly remember and come back for more. It will be even better if you can get the best whiskey out there for prices that are more than reasonable. Stop by our store and find out why so many people buy the whiskey that we have available. Happy cooking!