As the season gets warmer and warmer, you may be thinking about different types of alcoholic beverages and refreshing summer cocktails you would like to enjoy. The following summer cocktails are easy to prepare and allow people to use one or more different types of alcohol. They also come in a number of different flavors. Whether you enjoy rum, tequila, or vodka, there will always be a cocktail for you to prepare. Here are 10 of the best summer cocktails that you can make so you can have fun in the sun.
What Will You Need To Prepare Your
Summer Cocktails
?
If you have never done this before, you can prepare many different cocktails with appliances you likely already own. You will need to have alcohol, ice, sweeteners, and different types of fresh citrus juice. It is important that you have a quality blender that can easily blend through the ice. A good blender will allow you to make very smooth drinks that everyone will enjoy. Whether you are at a friend's house, or in your own backyard, these summer cocktails will certainly impress anyone who gets a chance to drink them.
Mason Jar Watermelon Frosé
With only two ingredients for the first cocktail on our summer cocktails list, the watermelon frosé is a must to try as the weather heats up. Raising the Bar recommends fresh watermelon juice and find the best summer rose at your local lees summit liquor store.
Ingredients:
1 Cup of Rose Wine
⅓ cup of watermelon juice
1 mint sprig
Directions:
Combine the rose wine and watermelon juice into a 16 ounce Mason jar. 
Leave the mixture in the freezer for an hour. 
Every 30 minutes shake the mixture. 
After about 45 minutes you will have the perfect drink that can be enjoyed by family and friends.
Negroni
If you would prefer a drink with ice instead of a blended drink, the Negroni is the drink for you. For some summer cocktails, including the Negroni, all it takes to make the cocktail is a shaker. However, for best results, pour each ingredient into a cocktail shaker. 
Ingredients:
1 oz London dry gin
1 oz Vermouth Rosso
1 oz Campari
Directions:
Pour ingredients into a shaker.
Stir for about 15 seconds slowly. 
Next, shake the cocktail shaker for a few shakes. 
Pour over ice. 
Add orange peel for effect.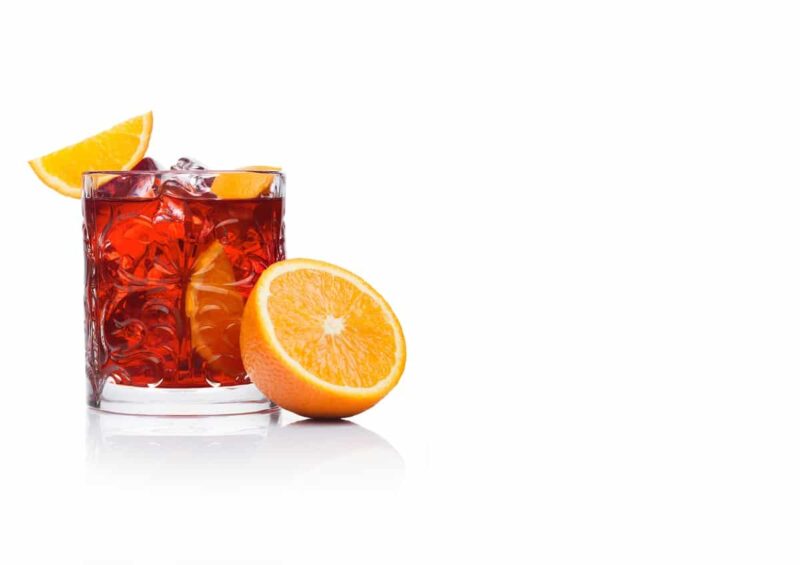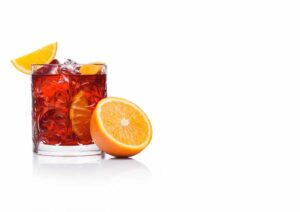 A Sloshed Slushy
Calling all vodka lovers. The sloshed slushy is the cocktail for you! Fruity summer cocktails are exactly what the doctor ordered during the warmest seasons of the year.
Ingredients:
1.5 Cups of Pear Vodka
1.5 Cups of Pear Fruit Purée
¼ can of 7-up
½  lemon
Directions:
Place all ingredients in a blender.
Add a couple of ice cubes.
Blend the ingredients together until desired consistency.
Pour into a martini glass.
Cheers!
Strawberry Frosé
Another Frosé on our summer cocktails list that you will enjoy making and drinking. Total prep time is about 10 minutes! Get ready for your drink of the summer. 
Ingredients:
¼ cup of vodka
2 cups of fresh chopped strawberries
2 teaspoons of fresh lemon juice
1 chilled bottle of rose. 
Few cubes of ice.
Directions:
Like many of our summer cocktails entail, first grab your blender. 
Combine all ingredients.
Blend until desired consistency.
Voila!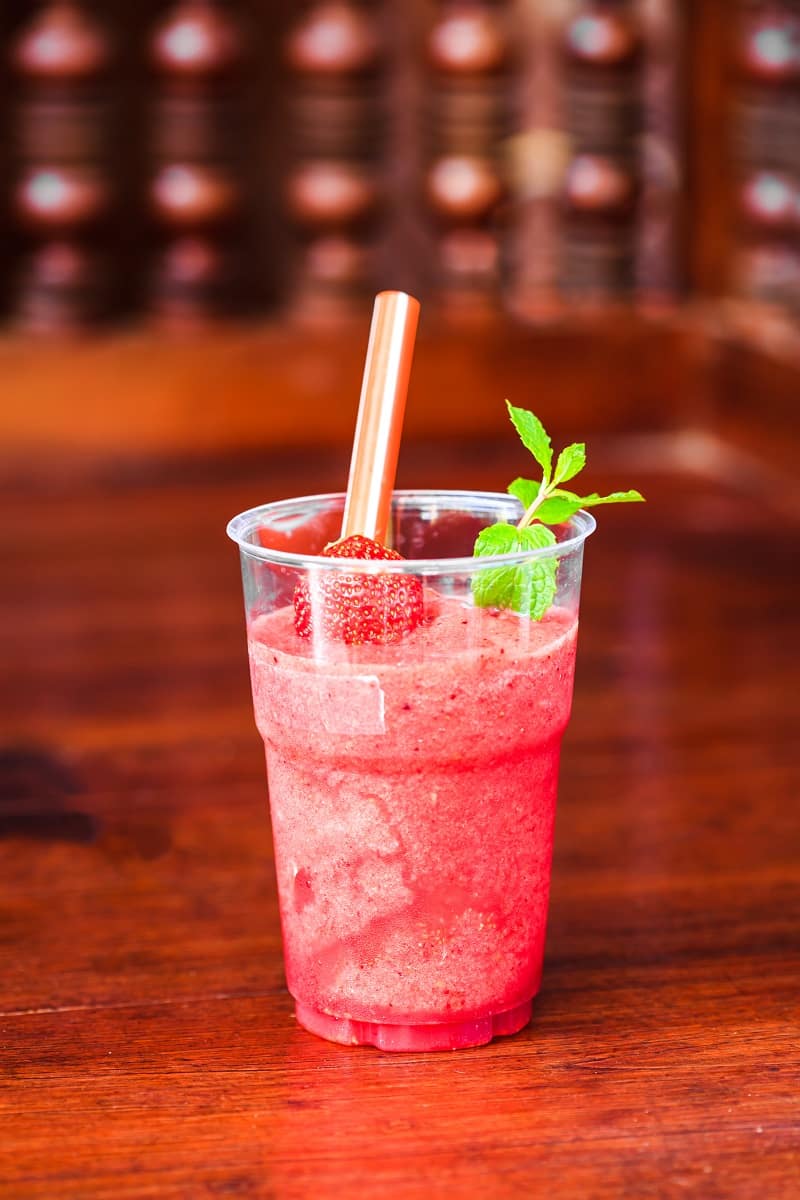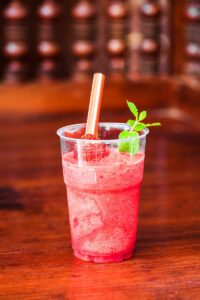 Summer Cocktails – Prosecco Slushie
The Prosecco Slushie is the most comprehensive cocktail on our list of summer cocktails. However, if you want to wow your guests at the next get-together or dinner party, consider treating them to the Prosecco Slushie.
Ingredients:
2 cups of Prosecco
½ cup of vodka
¼ cup of lime juice
2 cups of fresh, chopped strawberries
Directions:
Just as before, all one needs is a blender. 
Combine all ingredients with ice in a blender. 
Blend until desired texture. 
Pour in a champagne flute.
Garnish with mint. 
Frozen Peach Champagne Cocktail
If peach flavored drinks are among your favorites, in just five minutes, you can make yummy peach summer cocktails for the entire party. 
Ingredients:
2 tablespoons of grenadine
12 oz of champagne
1 cup of ice
3 tablespoons of powdered sugar
2 frozen cups of sliced peaches
4 oz of Alizé Peach
Directions:
Combine all ingredients into the blender. 
Blend for about 30 seconds. 
Cheers to the best peach champagne drink you have ever tasted.
Mint Julep
A summer cocktail that is often overlooked is the mint julep. While you may be used to ordering this cocktail at a restaurant, with our easy recipe, you can make these summer cocktails in the comfort of your own home. 
Ingredients:
3 oz Bourbon of your choice
1 teaspoon of sugar
6 mint leaves
Directions:
Simply pour bourbon and sugar into a cup of ice.
Stir quickly.
Add mint leaves to the top.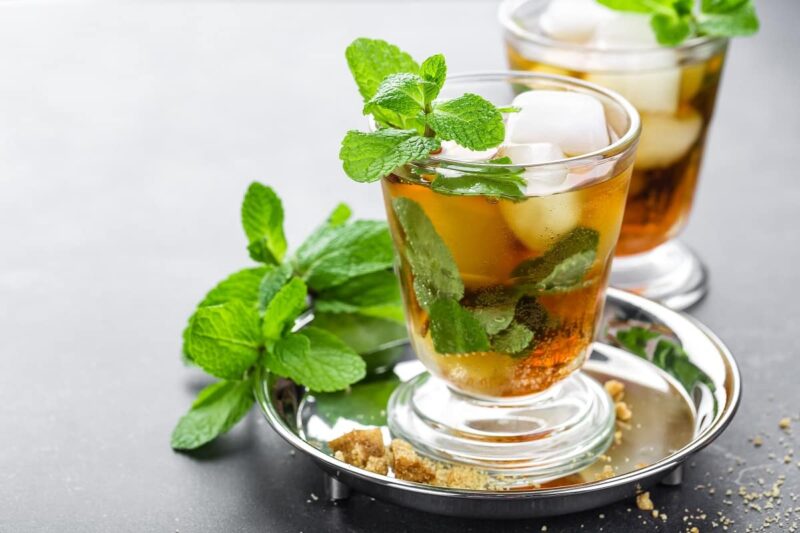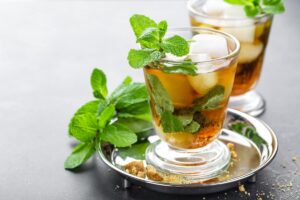 Toasted Frozen Coconut Mojito
This is a very different drink and is geared toward people that truly enjoy coconut-flavored drinks. All of these ingredients may not make sense when you first see them, but the final result is delicious. 
Ingredients:
½ cup of sugar
1 cup of water
Mint
6 oz of white rum
2 cups of light coconut milk
Garnish with toasted coconut flakes
Directions:
Combine all ingredients with a few ice cubes into a blender. 
Blend for 30 seconds to 1 minute. 
Pour into glasses and serve.
Frozen Blackberry Lemonade
If a 0 cal sugar-free cocktail is what you need, you can't go wrong with one that tastes like fresh blackberries. This frozen blackberry lemonade is a favorite of the summer cocktails. Keep reading for ingredients and directions to make this fabulous cocktail.
Ingredients:
1.5 oz of the desired vodka
2 cups of blackberries
½ cup of lemon juice
1 cup of ice
¼ cup of sliced lemon
½ cup of Black Cherry Zevia
Directions:
Mix and combine ingredients into a blender.
Blend until the right consistency. 
Serve with a lemon garnish. 
Sangria
Get ready for the last of our summer cocktails, but truly a favorite of many. Raising the Bar's Sangria recipe is a crowd-favorite. 
Ingredients:
1 bottle of red table wine
½ cup of brandy
½ cup of orange juice
½ cup of pomegranate juice
2 cups of sparkling water
½ cup of simple syrup
Choice of blackberries, apple slices, or orange slices for garnish
Directions:
Combine all ingredients.
Stir slowly for at least a few minutes. 
Pour into a desired glass and garnish with fruit.
Final Sips on Summer Cocktails
Grab a blender, and let us know your favorites from our list of summer cocktails. These cocktails are designed to enlighten your taste buds to all of these distinct alcoholic beverage possibilities. Best of all, they will help you endure the hot summer months as you sip on these unique cocktails that you will likely never forget. Visit Raising the Bar Liquors to find the best spirits, wine, and more.